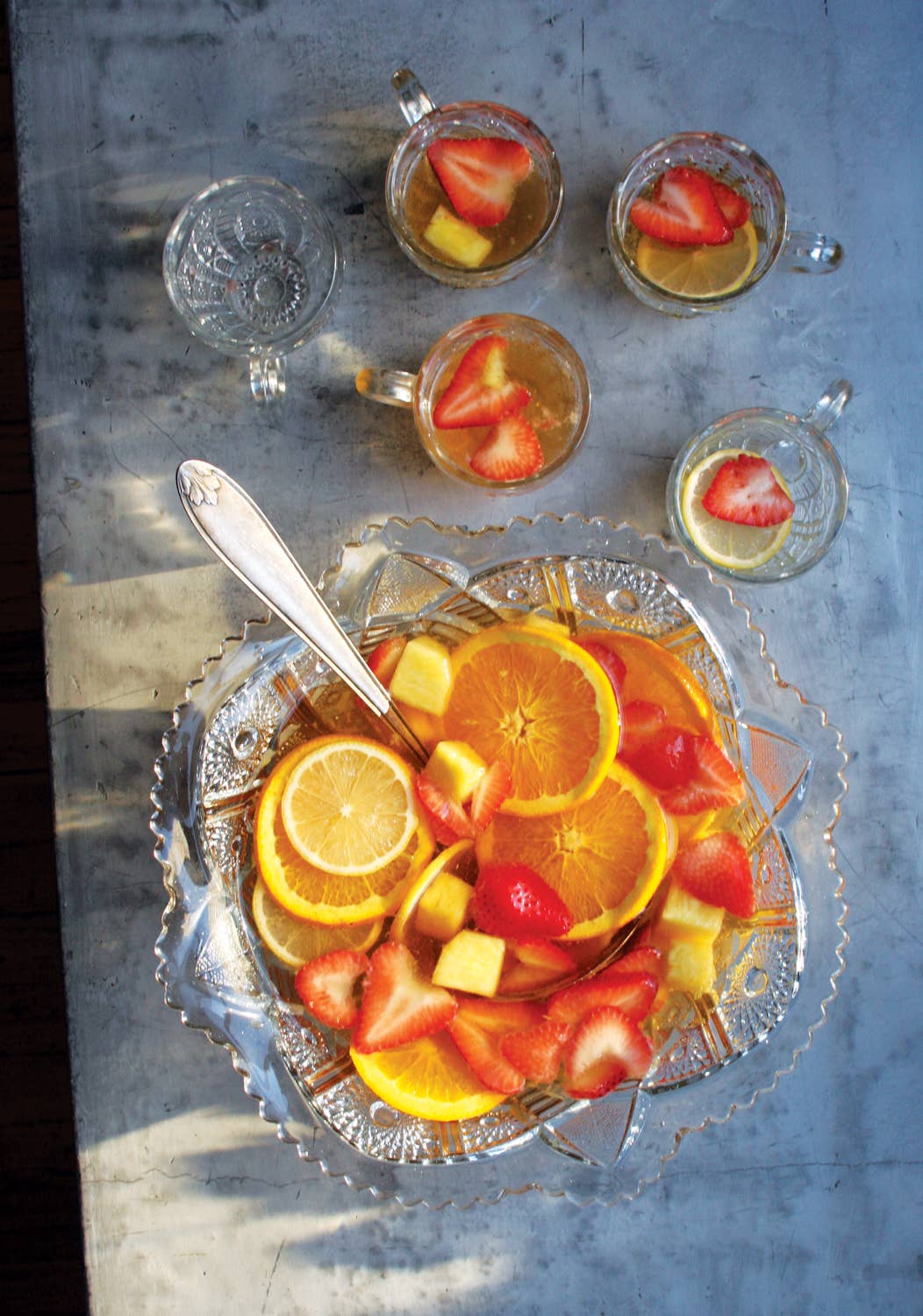 Brought to England from India in the 17th century by sailors and British East India Company workers, fruity punch (from the Hindi word panch, meaning "five," for the number of ingredients in early versions) proved wildly popular in the U.K. and elsewhere. This version comes from the 1917 book The Ideal Bartender by St. Louis barman Tom Bullock. This recipe first appeared in the iPad edition of our Jan/Feb 2013 issue along with Jeffrey Morgenthaler's article Preserves in Cocktails.
1 cup sugar
4 lemons, zested and thinly sliced
1 lb. strawberries, hulled and sliced
3 navel oranges, thinly sliced
small pineapple, peeled and cut into 1" pieces
2 cups brandy
2 cups dry sherry
2 cups madeira
3 750-ml bottles champagne
2 liters club soda
1. Bring sugar, zest, and 2 cups water to a boil in a 2-qt. saucepan. Cook, stirring, until sugar is dissolved, about 2 minutes; let cool.
2. Strain and discard zest; pour into a large punch bowl. Add sliced lemons, strawberries, oranges, pineapple, brandy, sherry, and madeira; cover with plastic wrap, and chill 1 hour or overnight.
3. When ready to serve, stir in champagne and club soda, and float a block of ice or an ice ring in punch. To serve, ladle into punch glasses with some of the fruit.