Cipolline in Agrodolce (Sweet and Sour Cipolline Onions)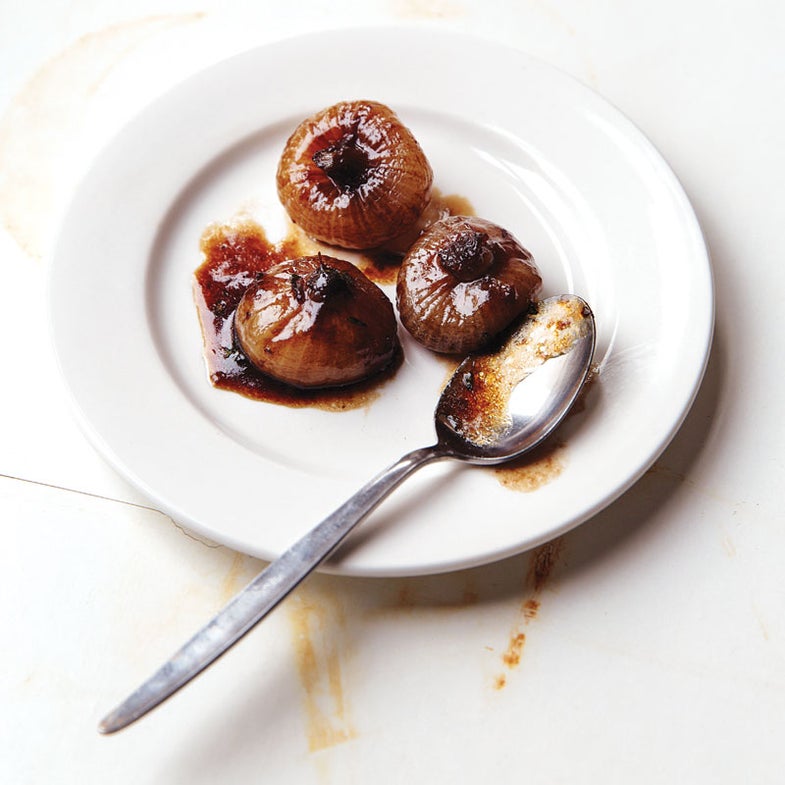 Cipolline onions are cooked in a thick syrup of balsamic vinegar and sugar in this classic Italian-American side dish. Adapted from a recipe that first appeared in SAVEUR No. 2 (Sept/Oct 1994), it ran in our Jan/Feb 2014 SAVEUR 100 issue with the article 20 Years of SAVEUR: The Old Stoves of North Beach.
Yield: serves 4
Ingredients
1 lb. cipolline onions
1⁄4 cup balsamic vinegar
1 tbsp. sugar
1 1⁄2 tsp. kosher salt
2 tbsp. extra-virgin olive oil
2 tbsp. roughly chopped oregano
Instructions
Place onions in a bowl and cover with cold water; let sit until skins loosen, about 5 minutes. Peel and transfer to a 4-qt. saucepan along with 4 cups water; bring to a boil. Reduce heat to medium; cook until tender, 12–15 minutes. Add vinegar, sugar, and salt; cook until liquid is reduced to a thick syrup, about 1 hour. Stir in oil and oregano.