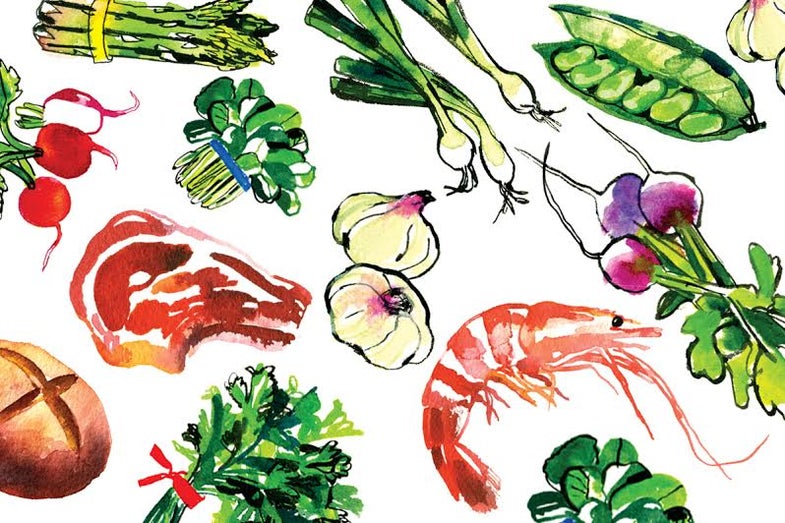 Colcannon, Ireland's heraldic specialty of mashed potatoes with stuff mixed in, almost always involves something cabbagey, such as kale or, well, cabbage. Though it's hard to leave any for the next day, this recipe, given to us by Irish grocer extraordinaire Peter Ward, puts any leftovers to delicious use.
Yield: makes 3
Ingredients
1 cup Colcannon
1⁄3 cup flour
Salt and freshly ground black pepper
2 Tbsp. butter
Instructions
Put colcannon, flour, and salt and pepper to taste into a medium bowl and stir to combine. Shape mixture into 3 equal patties, each about 3⁄4″ thick.
Heat a heavy medium skillet over medium heat, add butter, and melt until foaming. Fry cakes in butter, pressing cakes lightly with a spatula, until golden brown, 3–4 minutes per side.