Cottage Cheese with Collard Greens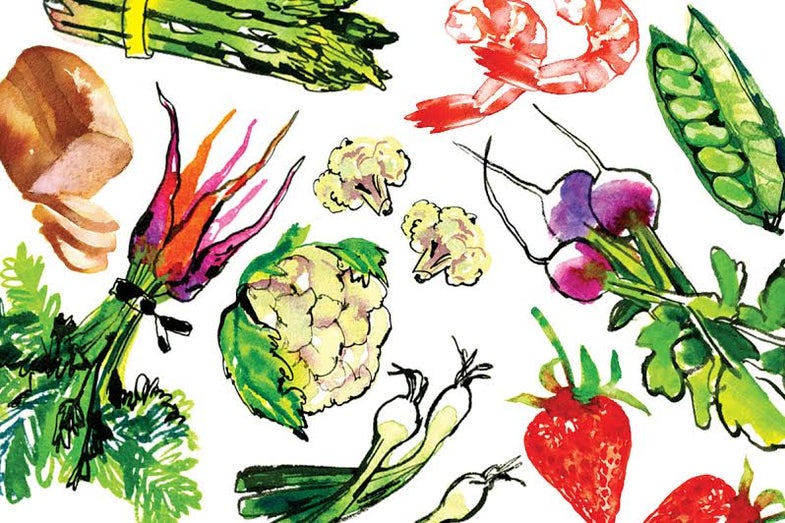 (Ayib Be Gomen)
To learn more about cottage cheese, see Cottage Industry.
Yield: serves 4
Ingredients
1 1⁄2 lb. collard greens, stemmed and roughly chopped
1 lb. cottage cheese
1 (1″) piece peeled and sliced fresh ginger
3 cloves garlic
2 Tbsp. nit'r qibe (Ethiopian Spiced Butter) or unsalted butter
1 small yellow onion, chopped
Kosher salt and freshly ground black pepper to taste
Instructions
Bring a large pot of salted water to a boil and add greens. Cook until tender, about 25 minutes. Drain in a colander; press with bottom of a ladle or measuring cup to extract liquid. Finely chop greens; set aside.
Put cottage cheese into a strainer over a bowl; let drain.
Combine ginger and garlic in a mini food processor with 3 tbsp. water; purée. Set paste aside.
Heat Ethiopian spiced butter or unsalted butter in a large skillet over medium heat. Add onions and cook until translucent, 6–8 minutes. Add ginger–garlic paste; cook, stirring, until fragrant, 3–4 minutes.
Add greens and season with salt and pepper to taste. Cook, stirring, until hot. Transfer to a bowl; stir in cottage cheese.