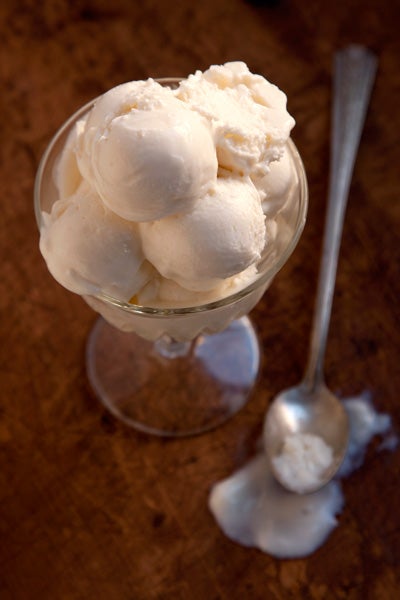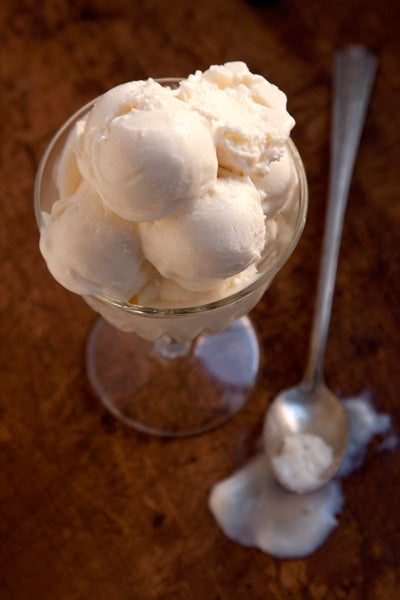 Inspired by the luscious texture of cream cheese, this smooth sorbet has a touch of fresh lime juice for subtle tang and vanilla for rich sweetness.
Cream Cheese Sorbet
Inspired by cream cheese's soft, smooth texture, this sorbet lightens up the cheese without adding any extra dairy, while lime juice and vanilla keep the balance of tangy sweetness inherent in the raw ingredient.
Ingredients
2 cups sugar
2 lb. cream cheese, softened
1⁄2 cup fresh lime juice
1 1⁄2 tsp. vanilla extract
1⁄2 tsp. salt
Instructions
Place cream cheese in a bowl and beat vigorously with a wooden spoon until smooth.
Bring sugar and 2 cups water to a boil in a 2-qt. saucepan over high heat, and cook, stirring, until sugar dissolves.
Stir in juice, vanilla, and salt until smooth; chill for 1 hour.
Process in an ice cream maker according to manufacturer's instructions.