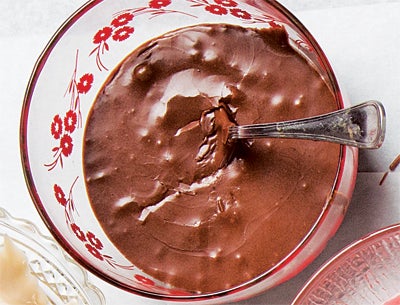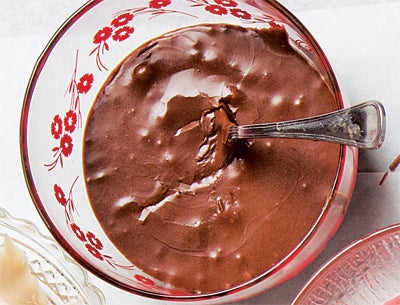 Hazelnut Glaze
Nutella is enhanced with a little hazelnut liqueur in this shiny, rich icing.
Yield:
makes ABOUT 1 1/2 CUPS
Ingredients
2 cups confectioners' sugar
2 tbsp. hazelnut liqueur
1⁄8 tsp. kosher salt
1⁄2 cup Nutella
Instructions
Whisk sugar, liqueur, and salt in a bowl until smooth. Whisk Nutella and 1⁄4 cup hot water in a bowl until soft, then whisk into sugar mixture.