Recipes
Nasi Lemak (Coconut Rice)
This aromatic coconut rice is a breakfast favorite in Malaysia.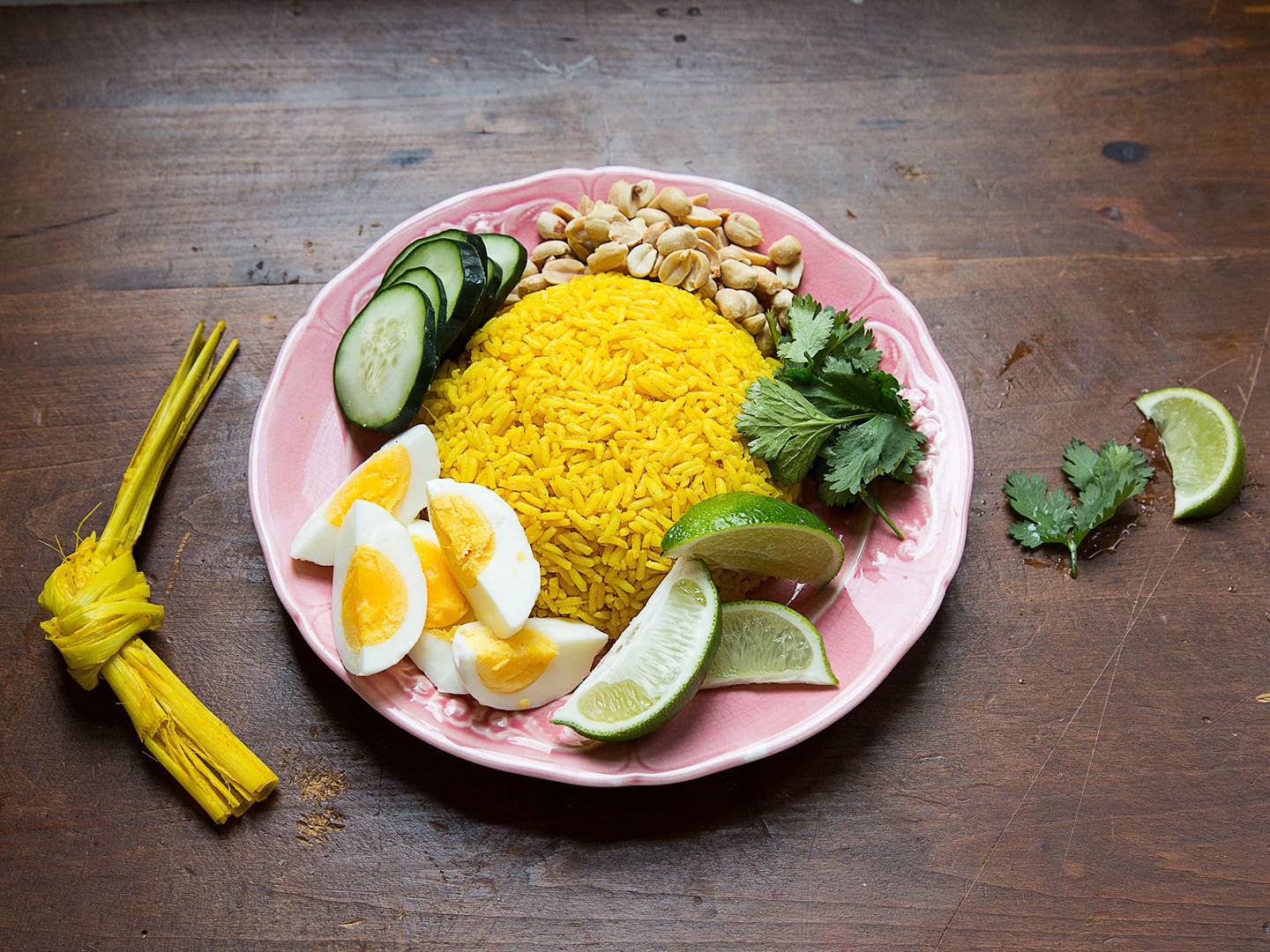 This rich Malay coconut rice is a breakfast favorite in Malaysia. To learn how to tie a lemongrass knot, see our video. This recipe first appeared in our October 2011 issue along with Jayanthi Daniel's article Hungry City.
Ingredients
2 cups jasmine rice, washed 3 times and drained
1 cup coconut milk
1 1⁄2 tsp. ground turmeric
1 tsp. kosher salt
3 fresh or frozen makrut lime leaves
1 (6″) piece lemongrass, bruised with a mallet until pliable and tied into a knot
1 (1″) piece ginger, peeled and bruised until flattened
Instructions
Step 1
Stir together rice, coconut milk, turmeric, salt, lime leaves, lemon-grass, ginger, and 1 1⁄2 cups water in a 2-qt. saucepan, and bring to a boil over high heat. Cover tightly with lid and reduce heat to low; cook, without stirring, until all liquid is absorbed and rice is tender, about 20 minutes. Discard lime leaves, lemongrass, and ginger before serving.