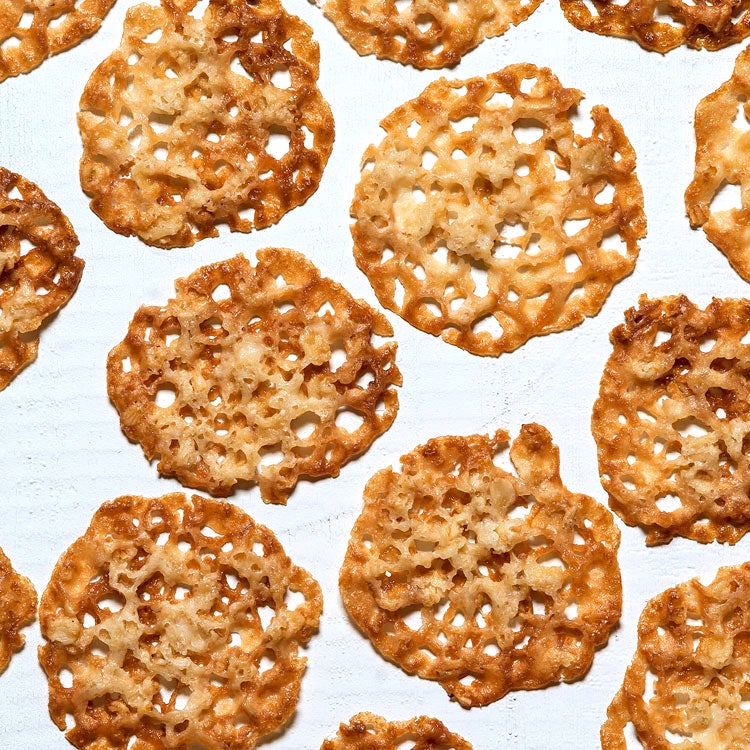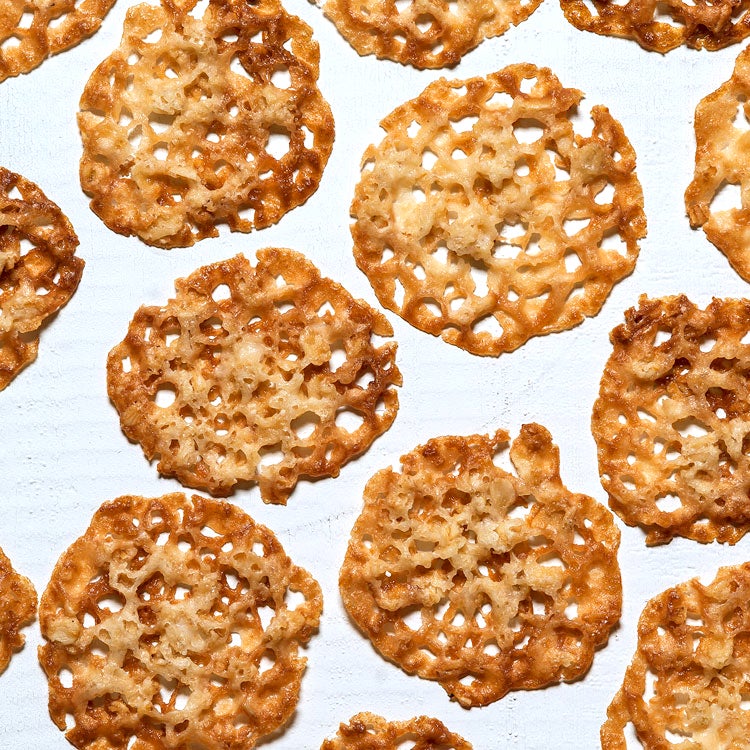 This recipe, from blogger/photographer Noah Fecks of The Way We Ate, appeared in our 2012 Cookie Advent Calendar. Noah says: "I can't resist making these cookies year after year. Each one bakes up really light and crisp, making a pleasant alternative to heavy and buttery holiday treats. If you want to get crazy-pants, you can dip them in melted chocolate, and sprinkled with sea salt, for a decadent lacy crunch."
Oatmeal Lace Cookies
These cookies bake up really light and crisp, making a pleasant alternative to heavy and buttery holiday treats; dip them in melted chocolate and sprinkle with sea salt for a decadent lacy crunch.
Ingredients
1⁄2 cup flour
1⁄2 cup sugar
1⁄4 tsp. baking powder
1⁄4 tsp. kosher salt
1⁄2 cup rolled oats
1⁄3 cup melted unsalted butter
2 tbsp. heavy cream
2 tbsp. light corn syrup
1 tbsp. vanilla extract
Instructions
Heat oven to 375°. Whisk together flour, sugar, baking powder, and salt in a bowl; add oats, butter, cream, corn syrup, and vanilla, and mix until evenly combined.
Using a 1⁄4-tsp. measuring spoon, drop balls of dough 4″ apart onto parchment paper-lined baking sheets. Bake until spread and lightly browned, about 8 minutes.