Cuban Citrus-Marinated Pork Shoulder Roast (Pernil Asado con Mojo)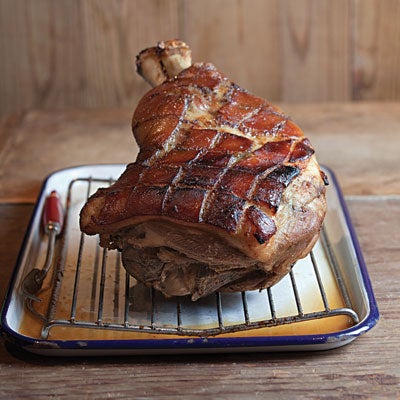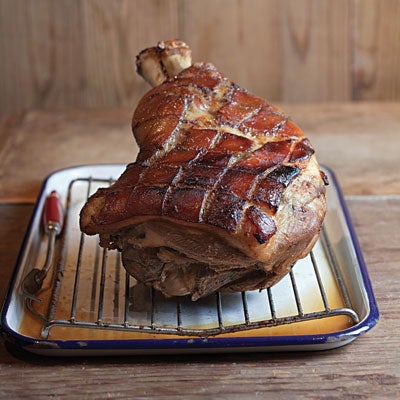 The pork shoulder is soaked overnight in a citrusy mojo marinade in this Cuban recipe.
What You Will Need
Yield: serves 10-12
Ingredients
1 tbsp. dried oregano
1 tbsp. ground cumin
30 cloves garlic, chopped
2 cups fresh orange juice
2 cups fresh lime juice
1 ( 7 to 9-lb.) bone-in, skin-on pork shoulder
Kosher salt and freshly ground black pepper, to taste
Instructions
Using a knife, score pork skin to make a diamond pattern. Purée oregano, cumin, garlic, and 2 tbsp. orange juice in a food processor. Rub purée over pork; season with salt and pepper; transfer to a bowl. Pour remaining orange and lime juices over pork; chill, covered, overnight.
Remove pork from marinade (reserve marinade); season with salt and pepper. Heat oven to 325°. Put pork skin side up on a rack in a roasting pan; add 2 cups water. Cover pork with parchment and foil. Bake until a thermometer reads 180°, 4–5 hours. Remove foil; broil until crispy, 5–10 minutes. Pour pan juices into a saucepan and add marinade. Boil until sauce thickens, 10–15 minutes. Serve pork with sauce.