Mojo (Cuban Garlic-Citrus Sauce)
Mojo is Cuba's multipurpose marinade that doubles as the perfect sidekick for grilled meats and fish.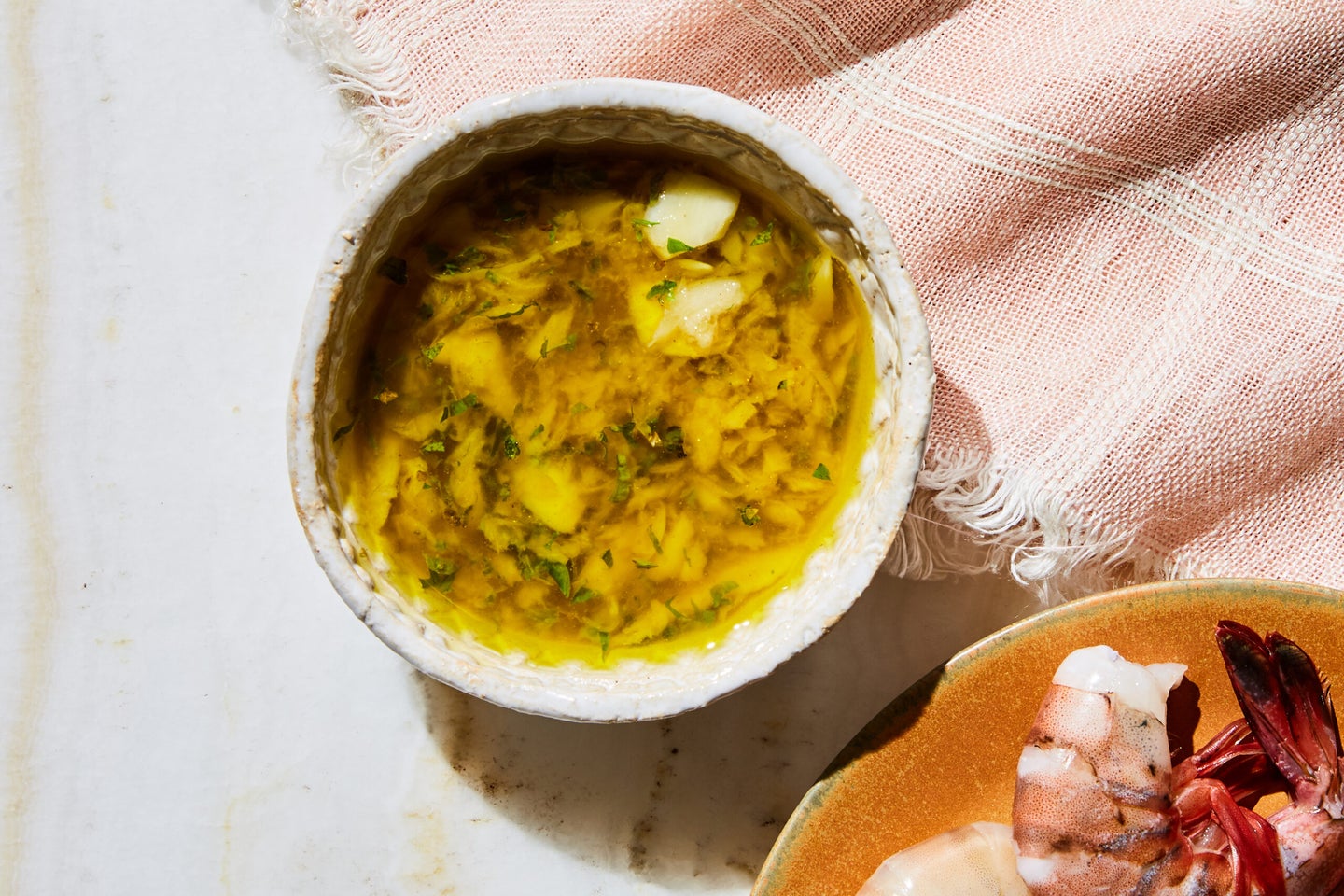 Mojo is a fragrant garlic-and-herb sauce that adds zest and spice to many Cuban dishes. It can be used as a marinade for pork, beef, or seafood, or passed tableside as a condiment. Unlike Canary Island mojos, which rely on chiles and vinegar, Cuban mojo gets its signature tartness from bitter orange juice. Culinary historian and chef Maricel Presilla, the author of this recipe, prefers using a large mortar and pestle here as tradition dictates, but those who don't own one (or are crunched for time) may use a miniature food processor with good results.
What You Will Need
Mojo (Cuban Garlic-Citrus Marinade)
A staple of Cuban cuisine, this garlicky bitter-orange sauce is often used to flavor roast pork.
Time: 10 minutes
Ingredients
10 garlic cloves, coarsely chopped
1 tsp. salt
¼ cups fresh bitter orange juice, or fresh lime juice
¼ cups fresh orange juice
¼ cups olive oil
½ tsp. finely chopped fresh oregano
¼ tsp. ground cumin
⅛ tsp. dried oregano
Instructions
In a large mortar and pestle, pound the garlic and salt to a fine paste. Add the bitter orange juice, orange juice, olive oil, fresh oregano, cumin, and dried oregano and stir to combine.