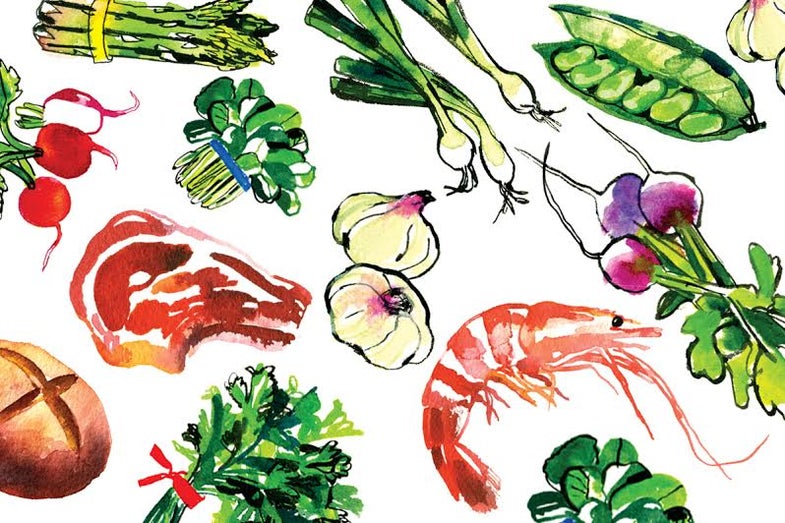 This is an easy way to temper the pungency of prahok, or fermented fish; the aroma remains strong, but the flavor becomes subtle.
Yield: makes About 1 Cup
Ingredients
1⁄2 cup prahok
1 1⁄4 cups water
Instructions
Spoon prahok into a medium saucepan, taking care to include chunks of fish. Add water and bring to a boil over medium-high heat. Reduce heat to medium and simmer, stirring occasionally, for 10 minutes.
Gently press prahok through a fine sieve. Discard solids. Store strained liquid, covered, in the refrigerator for up to 2 weeks.