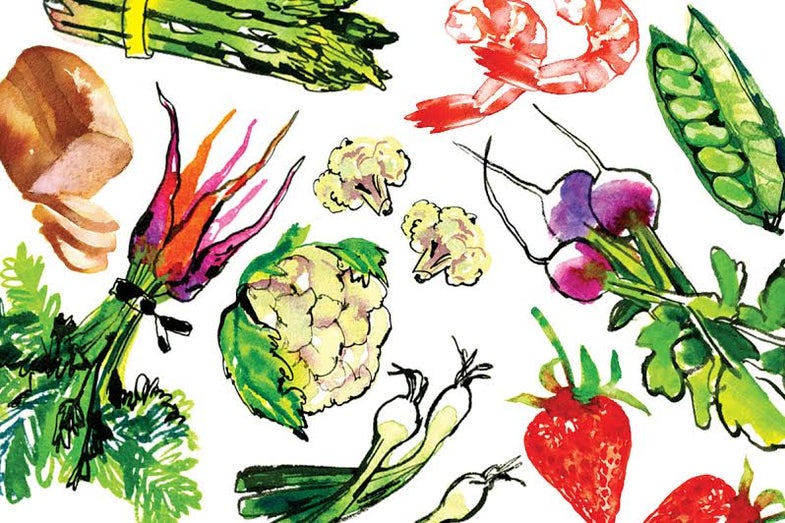 Soba, the delicate buckwheat noodles, was once a product of poverty. Made from newly harvested and milled buckwheat and served with this dipping sauce it has now become a luxury. This sauce starts with instant dashi, a high-quality shortcut to Japanese soup stock.
Soba Dipping Sauce
This light sauce goes perfectly with fresh soba noodles.
Ingredients
1 bag instant dashi
2 cups hot water
1⁄4 cup mirin (sweet cooking rice wine)
Soy sauce
1 tsp. sugar
Instructions
Steep dashi in hot water in a saucepan for 5–10 minutes.
Add mirin, soy sauce, and. sugar. Bring to a boil over medium heat. Remove from heat, discard bag, allow to cool.