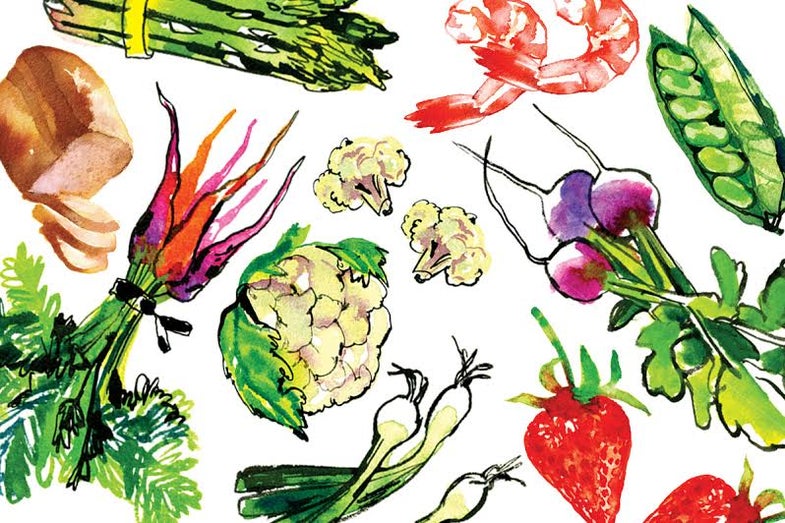 When serving meat, fish, or poultry with this sauce, reserve cooking juices and add them with the cream to thin the sauce and give it a richer flavor.
Yield: makes 1 Cup
Ingredients
4 cups sorrel leaves
1 tbsp. butter
1 large, finely chopped, peeled shallot
1⁄2 cup heavy cream
Salt
Freshly ground black pepper
Instructions
Wash sorrel leaves, then remove center ribs and stems. Shred leaves and set aside.
Melt butter in a large skillet (avoid using aluminum or cast iron) over medium-low heat. Add shallot and cook, stirring often, until almost soft, about 3 minutes. Add sorrel and cook, stirring often, until leaves are wilted and tender, 5-10 minutes. Add heavy cream and bring to a simmer. Season to taste with salt and pepper. Spoon over fish, if you like.