Steamed Choy Sum with Sweet Shallot Vinaigrette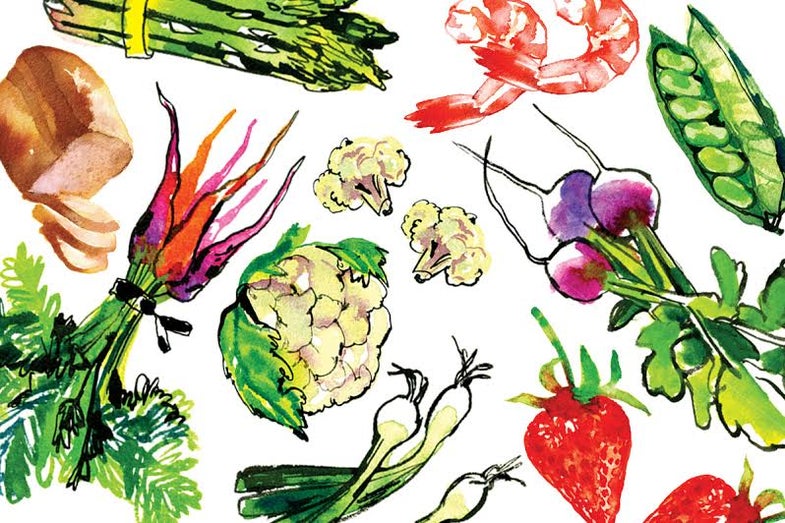 Dressing the greens before cooling infuses them with more flavor than simply pouring and tossing.
Yield: serves 4
Ingredients
1 Tbsp. rice wine vinegar
1 Tbsp. nam pla (Vietnamese fish sauce)
Salt and freshly ground black pepper
1⁄2 cup light sesame oil
1 shallot, peeled and sliced into thin rings
1 lb. choy sum
Instructions
In a small bowl, whisk together rice wine vinegar, nam pla, and salt and pepper to taste. Slowly drizzle in sesame oil, whisking constantly to make a smooth vinaigrette. Add the shallots and set aside for at least 1⁄2 hour. Adjust seasoning before using.
Trim ends of choy sum. Peel the thicker stems, then steam until tender, about 15 minutes.
Transfer to a serving plate and pour vinaigrette over hot greens. Serve warm, or chill and serve cold later.