Recipes
Whole Cranberry Sauce
Add fresh orange and grapefruit to a classic cranberry sauce.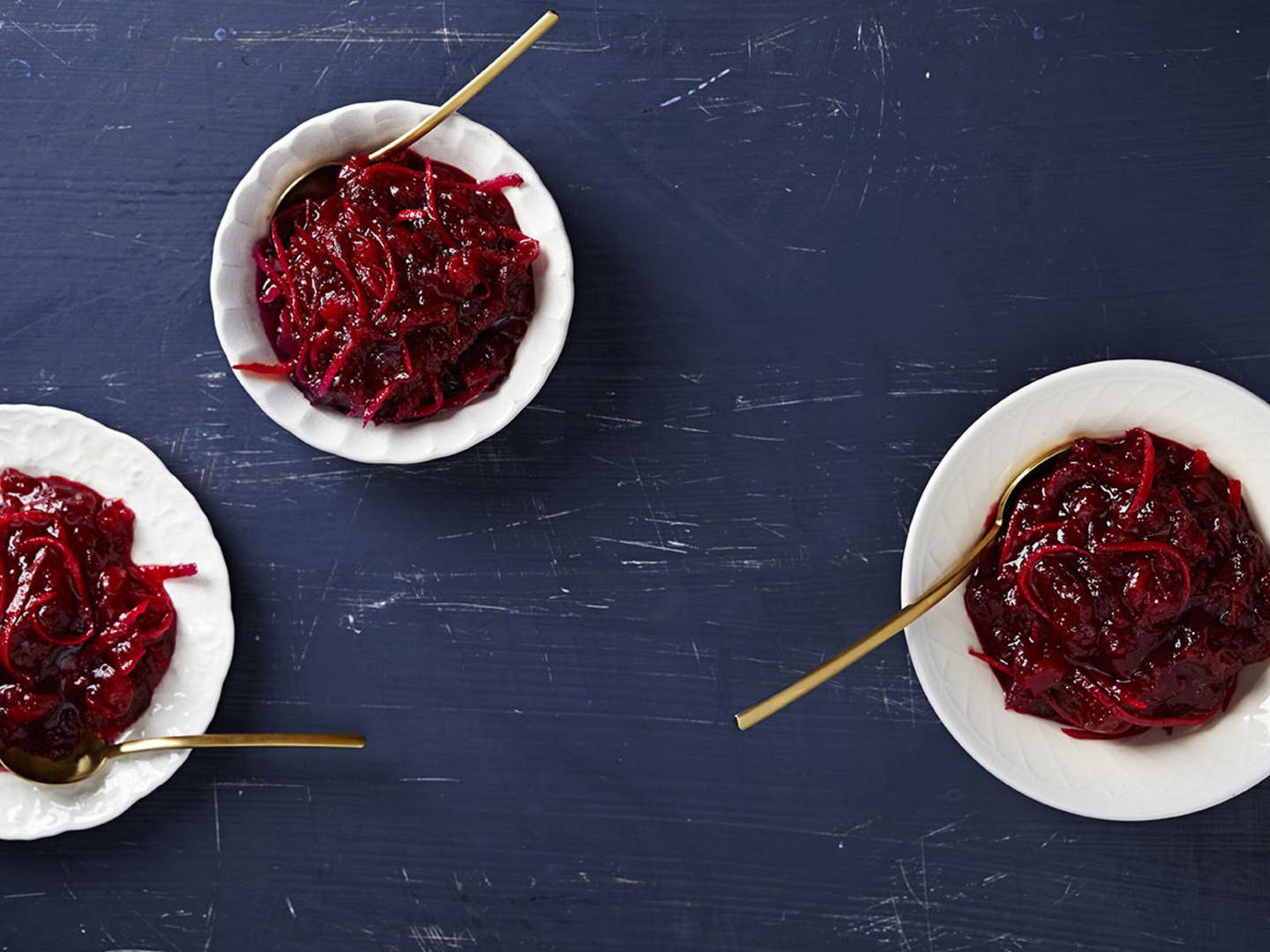 Fresh orange and grapefruit juice add zest to this seasonal staple.
Ingredients
1 lb. whole cranberries, fresh or frozen
3⁄4 cup sugar
1⁄2 cup fresh orange juice
1⁄2 cup fresh grapefruit juice
1 tbsp. fresh lemon juice
1⁄2 tsp. salt
Generous pinch freshly grated nutmeg
Zest of one orange, cut into fine strips
Zest of half a grapefruit, cut into fine strips
Zest of 1 lemon, cut into fine strips
Instructions
Step 1
Put cranberries, sugar, orange juice, grapefruit juice, lemon juice, salt, nutmeg, and zests into a medium pot and bring just to a boil over medium-high heat. Reduce heat to medium-low and stir well. Cook, covered, without stirring, until liquid has thickened and about half of the berries have collapsed, about 15 minutes.
Step 2
Transfer cranberry sauce to a wide, shallow bowl and let cool. Serve at room temperature or chilled, if you like.