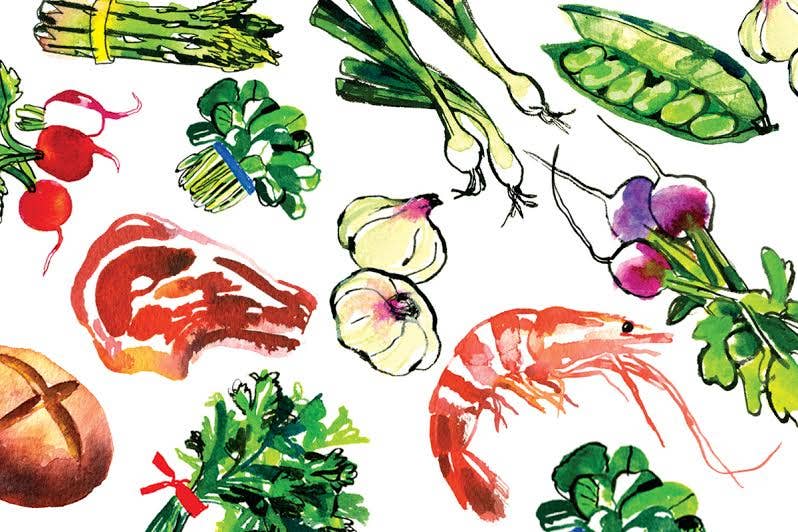 Techniques
Canning Pickles with a Boiling Water Bath
STERLIZING EQUIPMENT: Place a rack in the bottom of a pot, add canning jars, and fill with water to cover jars by 1"-2". Bring water to a boil, add rings and lids, and boil for at least 10 minutes (leave equipment in water until needed). Dip tongs and a table knife in boiling water for 30 seconds. Use tongs to transfer equipment.
FILLING JARS: Fill hot sterilized jars to within 1/2" of top, and use sterilized table knife to dislodge any air bubbles. Wipe rim with a hot, damp towel, place lid on, and screw on ring.
PROCESSING PICKLES: Place jars in canning rack and lower into pot, with 5" hot water. Add hot water to cover jars by 2". Cover pot, bring water to a boil, then begin processing according to recipe. (Add 5 minutes for every 1,000-3,000-foot increment above sea level, up to 8,000 feet.)
CHECKING SEAL: Allow jars to cool completely. Press center of the lid. If lid isn't concave (if it pops), the jar did not seal; refrigerate it and consume contents within 2 weeks.