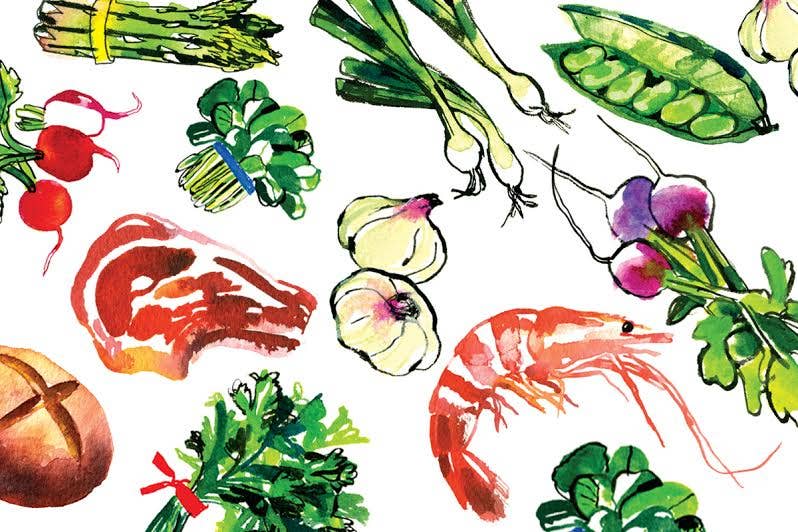 SLICING: Hold the handle of the cleaver in the palm of your hand; slide your index finger onto the side of the blade for control. Hold food with your other hand, fingertips curled inward, tilting your knuckles slightly forward to guide the blade. Never raise the cleaver higher than your knuckles.
CHOPPING: To cut through bones or to mince food, you're your fingers tightly around the handle so it rests in your palm. Raise the cleaver and bring it down with a snap of the wrist (and with your fingers well out of the way), letting the cleaver's weight do all the work.
SHARPENING: Hold the sharpening steel perpendicular to the countertop. Place the inside edge of one side of the cleaver high on the steel and let the blade, pulled by its own weight, stroke the sharpening steel in a downward motion. Repeat with the other side of the blade.