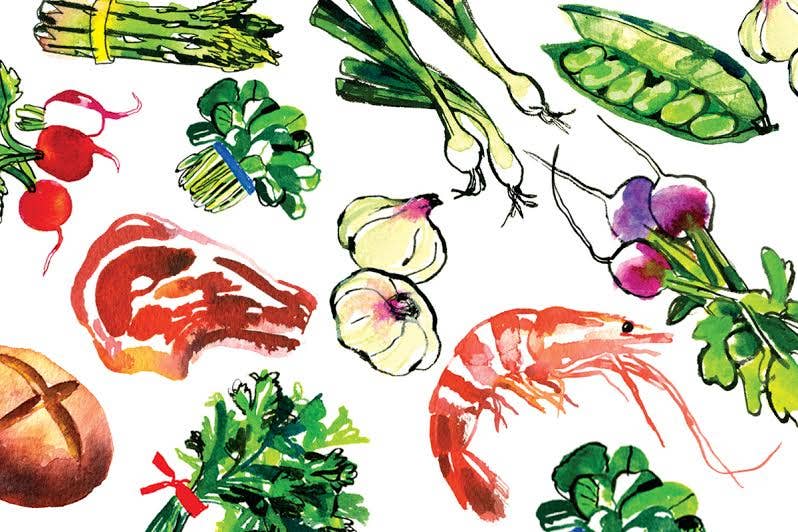 Grits, like other venerable Southern dishes, inspire much debate as to the best preparation methods. Like their Italian cousin polenta, grits are made from dried corn that has been ground to a coarse meal. Leave the kernels on, and the grits are yellow; remove the kernel, and you get hominy and white grits, the typical preference throughout the South.
Cooking grits is similar to cooking rice, couscous, or pasta; it's largely about the ratio of liquid to the grain or pasta. With grits, a four-to-one ratio of liquid to grits will help you achieve a creamy consistency. Start with lightly salted boiling water, and slowly add the grits in a steady stream, whisking constantly to keep them from clumping together. Continue to whisk frequently to ensure that the grits don't stick to the bottom of the pot. Once tender, they're ready to serve.
If you're adding rich ingredients, like the cheddar cheese and butter called for in the shrimp and grits recipe from Crook's Corner, then water or chicken stock is the best. If you're eating the grits on their own, try a combination of milk and chicken stock (equal parts of each) to guarantee deeply flavorful results.