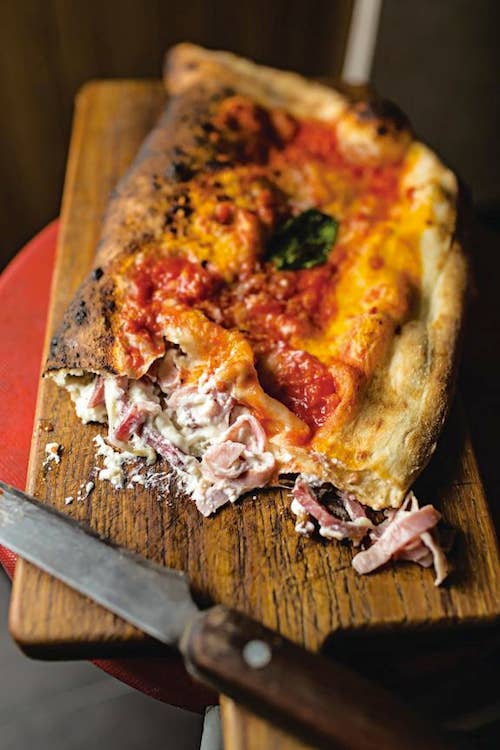 The biggest difference between making pizza in a pizza shop and making one at home is the oven. The woodburning types you'll find at most Neapolitan pizzerias burn steadily at temperatures from 750 to 1,000 degrees Fahrenheit—temperatures at which the pizza cooks in a minute, resulting in crusts that crackle but stay pliant, mozzarella that remains milky, toppings that stay fresh, and tomato sauce that retains its raw brightness. Below are two methods we devised to reliably hit these volcanic temperatures at home.
Since most home ovens won't go higher than 500 degrees, we concentrated on the broiler, where the heat is most intense. We placed a pizza stone on a shelf three inches from the broiler, set the dial to high, and waited. After 30 minutes, a temperature gun registered the stone's surface at 770 degrees. At this temperature, our pizzas cooked in two minutes, and came out with an airy crust, just-melted cheese, and fresh, pulpy tomato sauce.
A grilling kit and a pizza stone atop a grill create an ad hoc wood-fired oven. We banked our coals and wood chips to one side, let the temperature reach 775 degrees, then put in the pizza. In two minutes it emerged, its crust beautifully blistered and imbued with a kiss of smoke that's pure Naples.