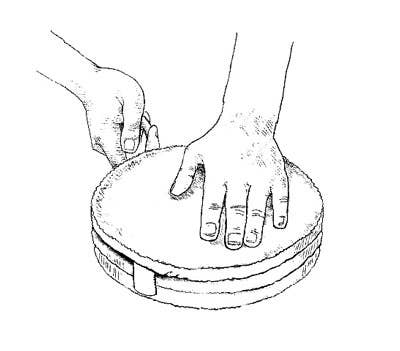 1. Press the flat edge of a serrated-blade knife on the top of the cake and, using a sawing motion, level off any uneven bumps. Flip the cake over. Using a ruler, measure the cake into thirds at several points around the side of the cake.
2. Score the side of the cake all around with the knife, connecting each score mark in straight, horizontal lines. Cut 1 inch deep into the side of the cake at the top-third score line; rotate the cake counterclockwise while keeping the knife stationary, dragging it along the line.
3. Continue turning the cake and dragging the knife closer to the middle until the top third releases. Repeat with remaining cake, so you'll have 3 layers.