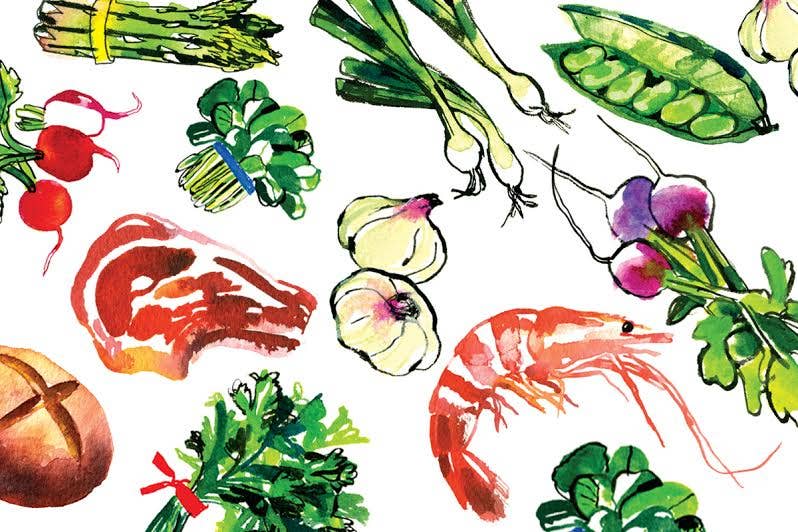 Many bagel recipes call for eggs, but we wanted to reproduce the characteristic old-time chewy texture, not make dinner rolls. The secret is high-gluten flour. By mixing our own—sifting wheat gluten, available at any good health-food store, into all-purpose flour—we got a better texture than by using bread flour.
1. You'll need the muscle of a heavy-duty mixer to knead the dough.
2. Next, divide it into equal pieces.
3. Make bagel shapes by overlapping rope ends.
Prepare the dough the night before and bake it in the morning; it's the slow, cold rise in the refrigerator that gives bagels the right texture and color.

Don't let the boiling turn you off; it's a 1-minute sealing step that keeps bagels from blowing up.

Finished bagels.