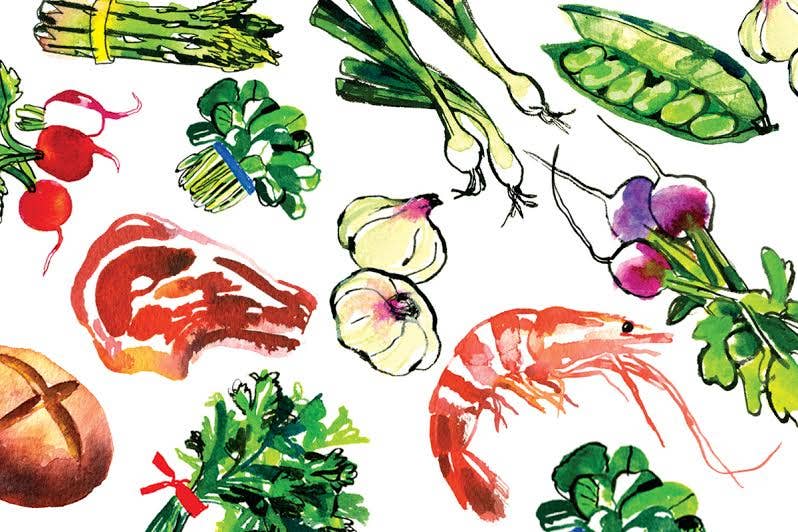 A Korean variety of Napa cabbage is the most common ingredient for kimchi.
Almost as popular is Korean radish, also known as mu (and often considered to be a variety of daikon); Korean cooks prefer larger specimens because they have less water than smaller ones and stay firmer during fermentation.
Most kimchi gets its kick and color from Korean chile powder (gochu garu), a bright red, sweet-smelling powder usually ground from dried Korean chiles.
Herbaceous Korean chives (puchu) are also often added to kimchi, sometimes as part of the fermenting mixture, other times as a garnish.
The same is true for Korean watercress (minari), which has an assertive, parsley-like flavor.
Salted shrimp (saeu chot) helps promote fermentation.
Many water kimchis contain fruit, like crisp Asian pear, which takes on a delicate softness as it pickles.