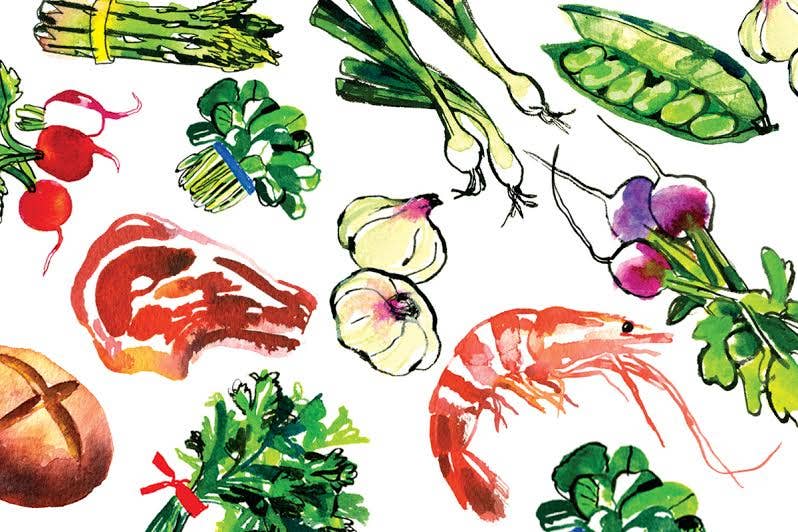 Drinks
Tasting Notes: Wines of America's Heartland
By and large, the wines of America's heartland are made for drinking with hearty food, not fetishizing. The whites I tasted recalled the white wines of Germany: crisp but with a honeyed character—hardly a surprise, given the history of German immigrant winemakers in the Midwest. The reds displayed a considerable range, from elegant, full-bodied nortons to wilder, more eccentric chambourcins.
THE WHITES
Adam Puchta Vignoles, N.V. ($14). The vignoles hybrid produces sweet wines, with some of the same Vaseline notes as the niagara (see below), but in this wine, from Missouri, they're more subtle. Nice.
Klingshirn Catawba, N.V. ($7). This wine from Ohio has a seductive clover honey nose, with more herbal honey notes on the palate, balanced by a fine acidity.
Klingshirn Niagara, N.V. ($7). The niagara is a rarity: a hybrid of pure American vines. This wine, while strongly, but somehow not unpleasingly, redolent of Vaseline, is rich and sweet yet with enough acidity to keep it from cloying.
THE REDS
Adam Puchta 150th Anniversary Port 2005 ($45). This norton-based port is simple enough, to be sure, but full-bodied and ultimately quite appealing.
Augusta Norton, 2004 ($16). Marked by a firm acidity and a dark intensity, with vegetal notes underneath to remind us that the riverbank it's grown on is in Missouri, not southern France.
Fireside Hearthstone Chambourcin/Chancellor, N.V. ($12). The chambourcin grape can yield an aromatic and highly idiosyncratic wine, as in the Hearthstone, a chambourcin blend from Iowa with vivid tomato and spice overtones.
Holy-Field Chambourcin, N.V. ($15). This Kansas wine demonstrates how the chambourcin can also turn out a refined balance of acid and fruit without entirely suppressing the grape's wilder aspects.
**Stone Hill Cross J Norton, 2005 ($25). **This selection from a vineyard in Missouri, my favorite of all the wines I tried, has an odd but intriguing hint of tomato in the nose and an appealing brininess on the palate.