Recipes
Michelada
Beer goes Tex-Mex in this spicy, lager-based refresher.
Serves

serves 1

Cook

5 minutes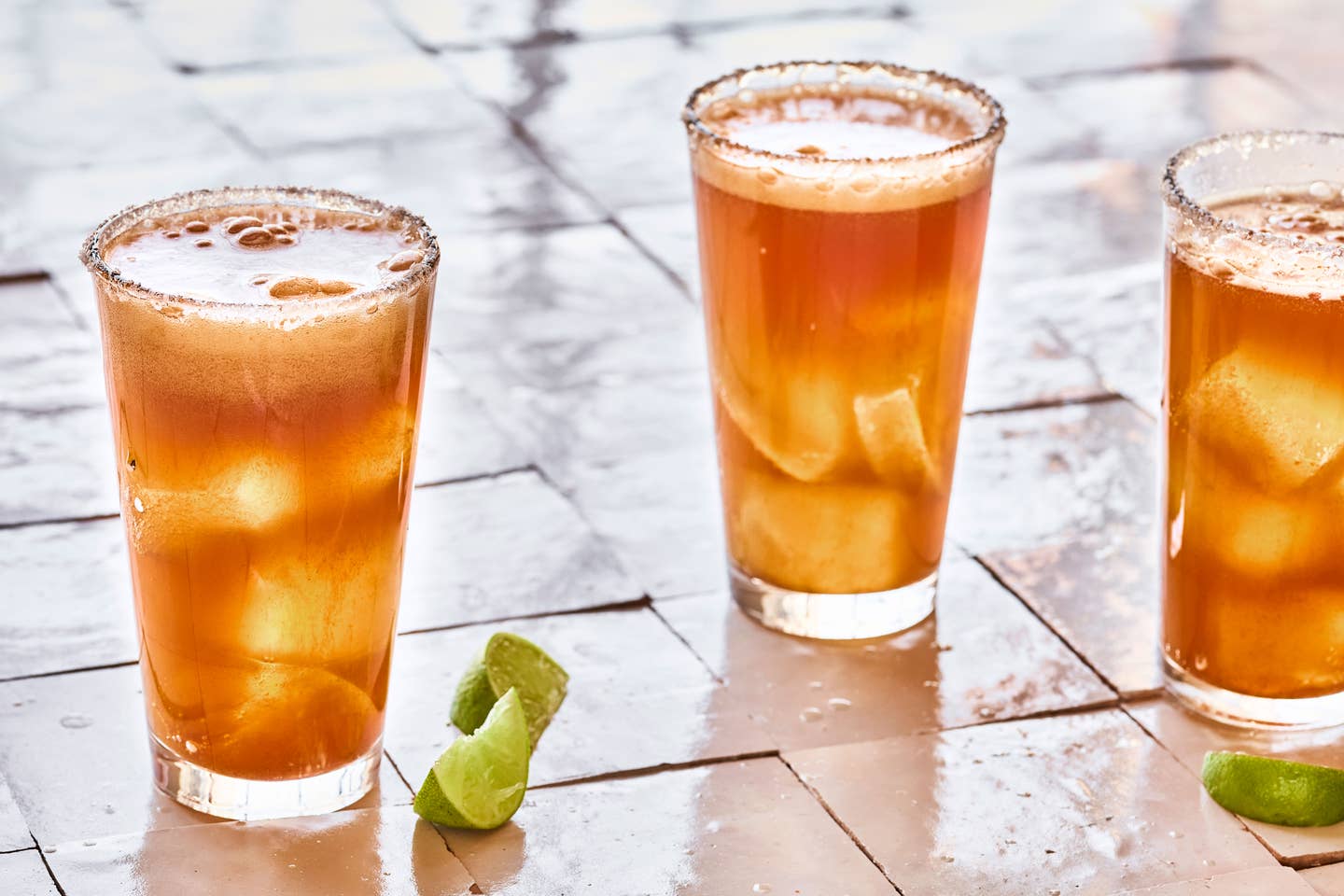 To all those who say you can't improve on an ice-cold beer, we submit the michelada: a tart-savory eye-opener of beer, Tabasco, Worcestershire, and fresh lime juice. We featured this classic Tex-Mex cooler in our 2009 Texas issue, in a roundup of "Drinks that Beat the Heat." For more Tex-Mex favorites, here are 17 dishes that showcase this spicy and flavorful crossover cuisine.
Ingredients
1 lime wedge
Kosher salt
1 oz. fresh lime juice
½ oz. Worcestershire sauce
⅛ tsp. freshly ground black pepper
5 dashes Tabasco
One 12-oz. bottle or can of Mexican beer, such as Tecate
Instructions
Step 1
Rub a lime wedge around the rim of a pint glass. To a small plate, add the salt and gently dip the rim in it until it is coated all around. Add the lime juice, Worcestershire, black pepper, and Tabasco, and top with ice and beer. Serve immediately.
Hot days are for cold cocktails. Sometimes an old standby hits the spot—a salt-rimmed margarita, maybe, or a refreshing mint julep sweetened with slow-steeped syrup. Other times, when we want to impress friends and family, we like eliciting oohs and aahs with zanier numbers like the Flor de Jalisco, which swaps in tequila for the rum and adds flor de jamaica for a vivid pink hue. No matter the occasion, we've got you covered with these expert-tested (and—we love our jobs—tasted) summer cocktail recipes.