20 Easy Summer Cocktails to Celebrate July 4th
Low effort, high reward—keep things simple all season long with our favorite warm-weather tipples.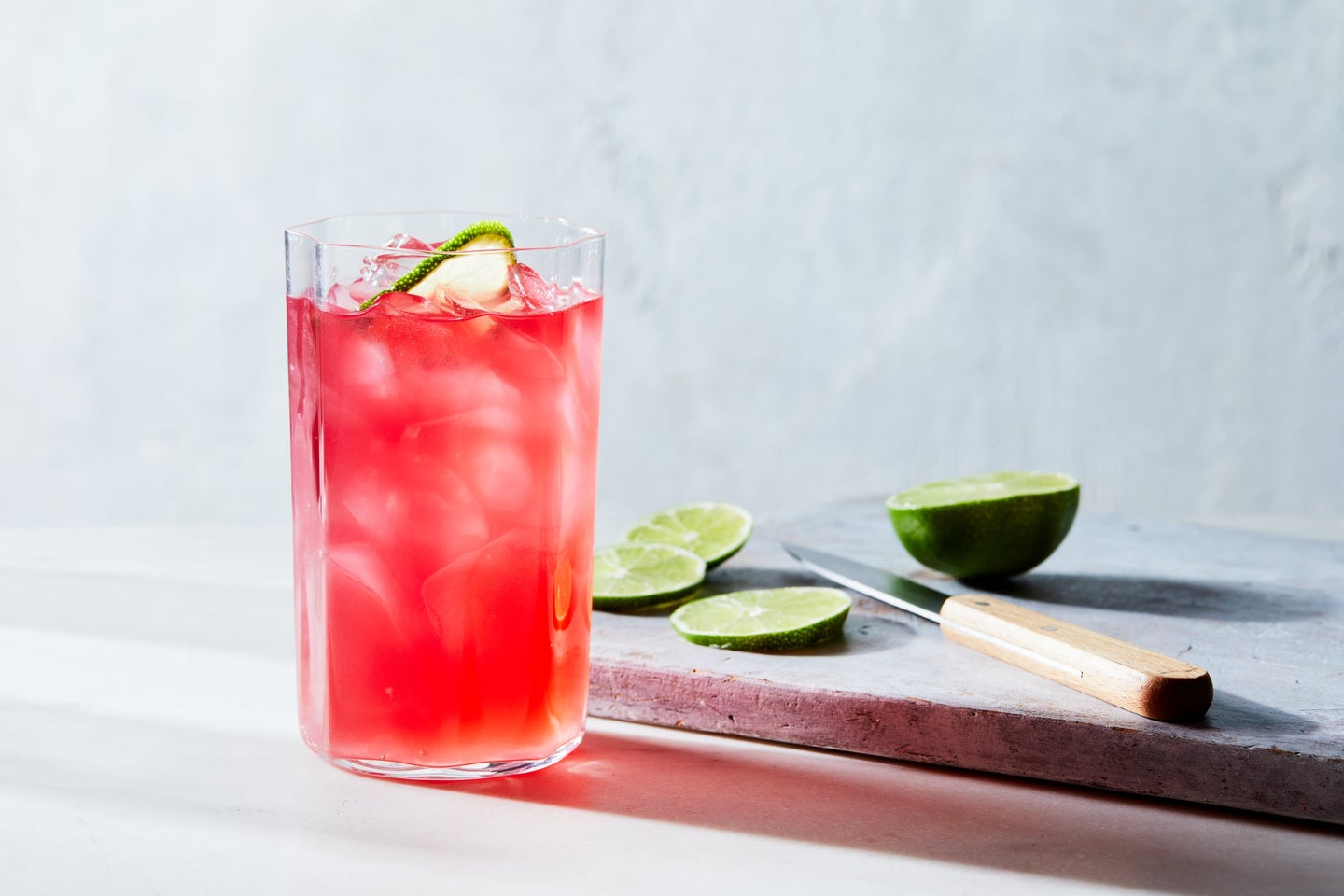 Hot days are for cold cocktails. Sometimes an old standby hits the spot—a salt-rimmed margarita, maybe, or a refreshing mint julep sweetened with slow-steeped syrup. Other times, when we want to impress friends and family, we like eliciting oohs and aahs with zanier numbers like the Flor de Jalisco, which swaps in tequila for the rum and adds flor de jamaica for a vivid pink hue. No matter the occasion, we've got you covered with these expert-tested (and—we love our jobs—tasted) summer cocktail recipes that'll have you buzzing all season long.
Who said you should only drink Kentucky's signature beverage on Derby day? Not us. Get the recipe >
Unabashedly nontraditional—in Mexico, hibiscus is not a conventional cocktail ingredient—this floral beverage tastes best when made with a ginger beer that skews spicy such as Ginger Lab. Get the recipe > 
This margarita riff gets its citrus notes from lime juice and mandarin liqueur yet keeps things subtly savory with a dash of fish sauce. Get the recipe >
Up your entertaining game with this pitch-perfect sangría from one of America's most storied Spanish restaurants. Get the recipe >
If you like a Blood and Sand cocktail, you'll love this Irish rendition from Dublin's Sidecar bar that calls for Amarena cherries, Aperol, and lemon juice. Get the recipe >
Cucumber juice—fresh, briny, floral—is the cocktail ingredient you didn't know you were missing, as this recipe proves. Get the recipe >
Beet juice, sugarcane, and citrus meld harmoniously in this gingery rum drink. Get the recipe >
The zip of lime juice and tingle of fresh ginger make this Jamaican-inspired cocktail a fantastic preprandial treat. Get the recipe >
This bright fuchsia aperitivo mixes tannic hibiscus tea, sweet Lillet Rosé, and dry rosé—and tops it all off with a foamy Prosecco float. Get the recipe >
As its name implies, this pisco-based cocktail flavored with grapefruit and Lillet Blanc tastes like a California sunset. Get the recipe > 
The striking forest-green color of this sweet-and-savory cocktail is due to the kale-infused rum. Get the recipe >
This boozy gin cocktail might be the best way to use up leftover mint and cucumbers. Get the recipe >
The secret to our favorite daiquiri recipe is a sparing measure of Luxardo Maraschino, which lends a pleasingly complex, bittersweet cherry flavor. Get the recipe >
While the margarita is better known, the grapefruit-based Paloma is an equally refreshing Mexican classic. Using chile-spiked grenadine as a sweetener—rather than agave nectar or simple syrup—adds smokiness and a touch of heat. Get the recipe >
The Carolina Blues follows the classic Tom Collins blueprint but substitutes simple syrup for shrub, soda for prosecco, and lemon juice for lime. Get the recipe >
Named after the motorcycle brand, this Aperol spritz riff out of Atlanta substitutes Cappelletti aperitivo, a red-wine-based aperitif, for the standard orange spirit. Get the recipe >
Gin and tonics are the balm of summer. Add a slice of salt-sprinkled grilled grapefruit, and cut the tonic with soda, and the usual highball becomes doubly refreshing. Get the recipe >
Cooked fresh apricots are the fragrant, smoky centerpiece of this gingery whiskey cocktail. Swap out apricots for peaches or nectarines as apricot season wanes. Get the recipe >
Pairing grilled pineapple with mezcal results in bold, unbridled smokiness in this margarita variation. Get the recipe >
An egg white sands down Campari's bitter edge here while also adding silkiness and opacity. Get the recipe >