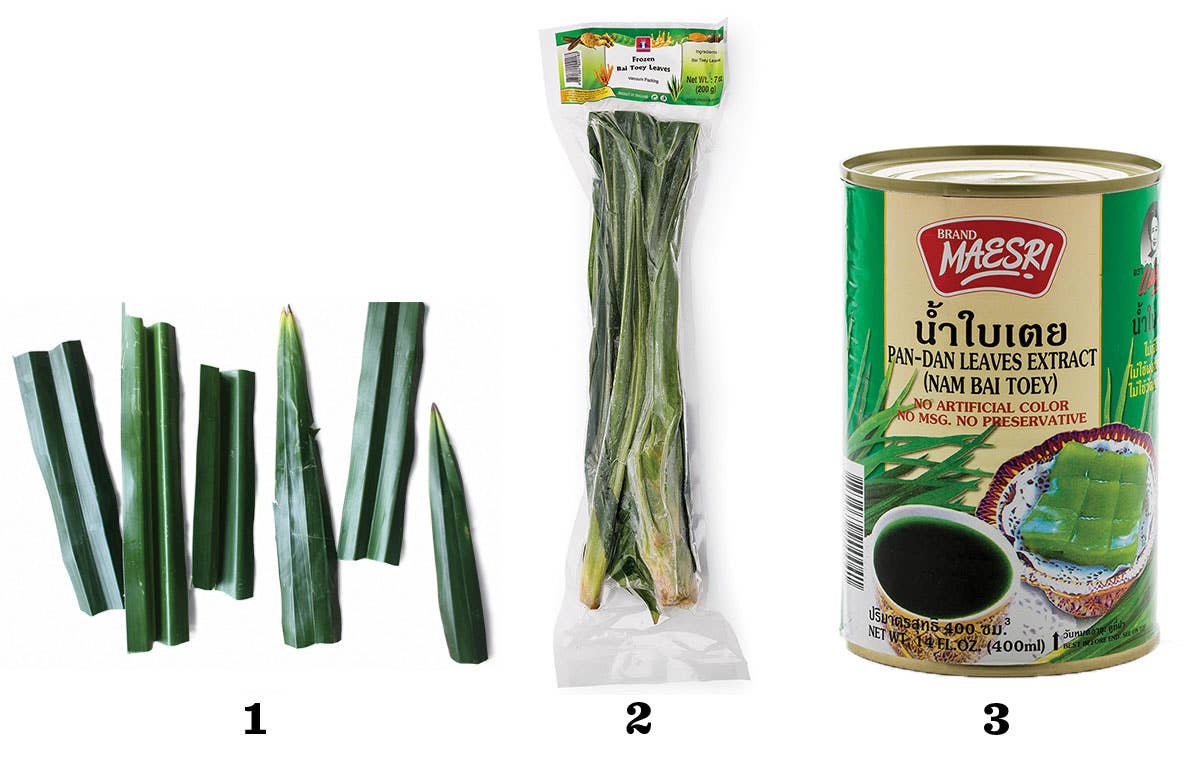 Shopping & Reviews
Shades of Green: Where to Buy Pandan
Pandan, a beloved flavoring throughout Southeast Asia, can be found in a variety of forms at Asian food markets across the U.S.
If fresh aren't available, (2) frozen pandan leaves ($1 for an 8-ounce packet; philamfood.com) are a good substitute.
In general, avoid products labeled "pandan flavoring" or "pandan-flavored paste"; they often rely on artificial flavorings and colorings to approximate the taste of pandan.