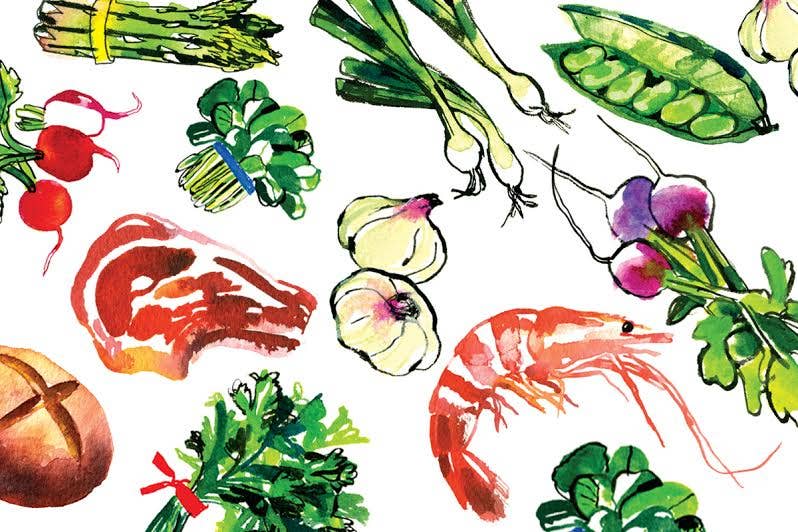 Frédéric Morin and David McMillan, of Montreal restaurants Joe Beef and Liverpool House, are classicists at heart. But sometimes even classicists take shortcuts. This quick sauce is a dead ringer for the classic—and quite complicated—bordelaise. Instead of bone marrow, demi-glace, and red wine, Morin uses balsamic vinegar (nothing "noble," but nothing artificial), beets, and soy sauce, as well. It's nice on steaks or roasted venison.
5 tbsp. butter
1 shallot, chopped
1 beet, chopped
3 tbsp. balsamic vinegar
1 tsp. soy sauce
Kosher salt and freshly ground black pepper, to taste
Melt 1 tbsp. butter in a 10″ skillet. Cook 1 chopped shallot and 1 small chopped beet until soft. Add 3 tbsp. each balsamic vinegar and water, 1 tsp. soy sauce, salt, and pepper; cook until thickened. Remove from heat and stir in 4 tbsp. cold butter; strain.