Cilantro Bud Hot Sauce (Hmong)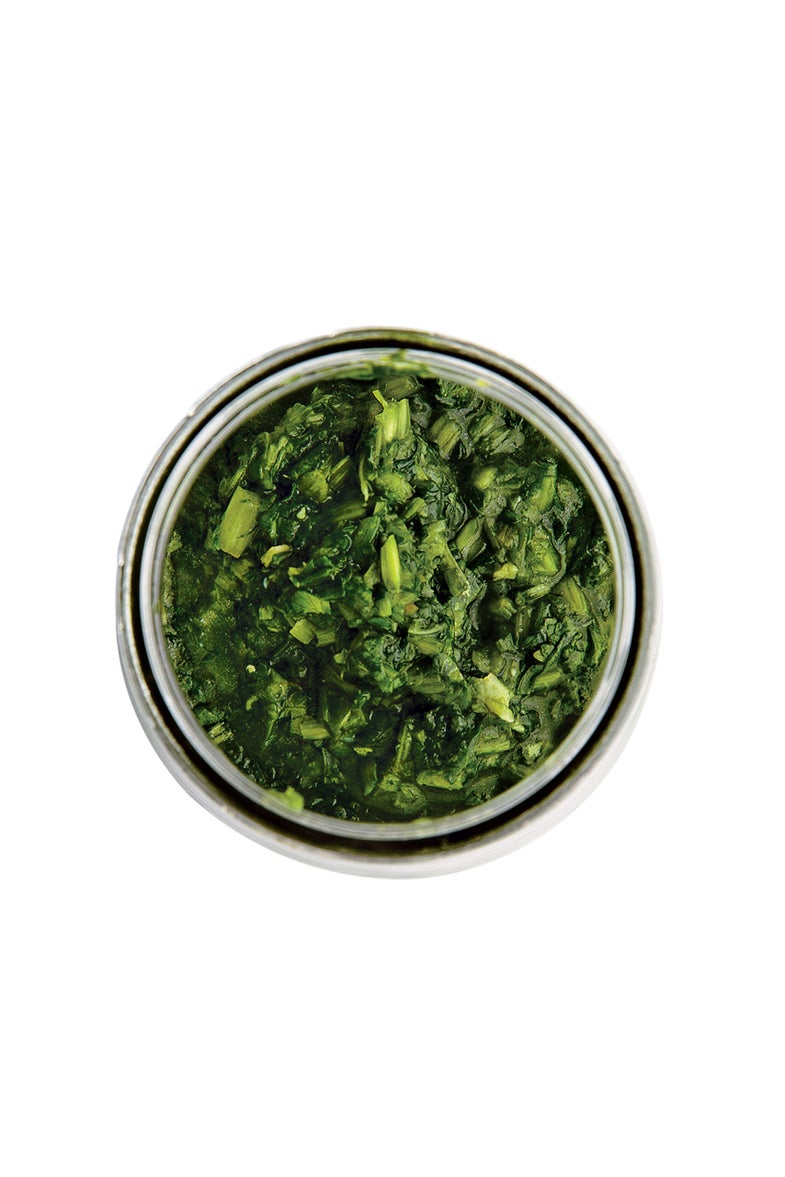 This spicy, fragrant sauce from Minnesota-based writer Amy Thielen is delicious served with roasted meats and grilled fish. This recipe first appeared with the 2015 SAVEUR 100 item Let Your Garden Go to Seed.
Yield: makes About 1/2 Cup
Ingredients
3⁄4 tsp. sugar
3 small green Thai chiles, stemmed
2 cloves garlic, peeled
Kosher salt, to taste
1⁄2 cup each green bolted cilantro buds and minced cilantro stems (or 1 cup minced cilantro roots, stems, and leaves)
1 tbsp. fresh lime juice
1 1⁄2 tsp. fish sauce
1 tsp. canola oil
Instructions
Using a large mortar (or small food processor), crush sugar, chiles, garlic, and salt into a paste. Add cilantro buds and stems and pound into a coarse paste. Stir in remaining ingredients.