Drinks
Commander's Palace Sazerac
To get the iconic New Orleans cocktail just right, follow these simple instructions.
Serves

Makes 1 cocktail

Cook

5 minutes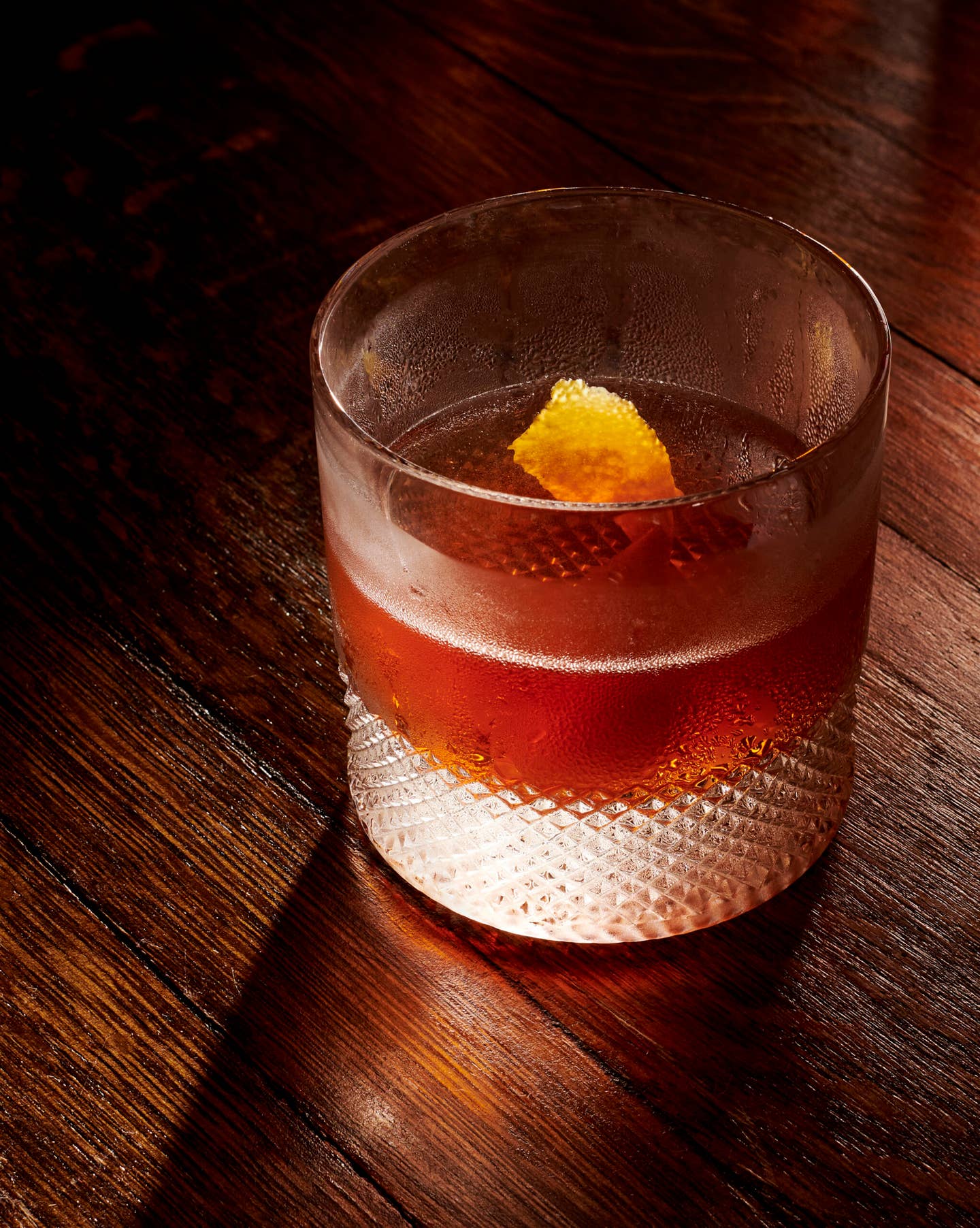 Making Louisiana's official state cocktail like a seasoned New Orleans bartender is easier than you think. This recipe from Commander's Palace calls for absinthe, but if you can't find it, substitute another anisette such as Herbsaint or pastis.
Ingredients
½ oz. absinthe, preferably Lucid
2 oz. rye whiskey
¼ oz. simple syrup
3 dashes Peychaud's bitters
1 dash Angostura bitters
1 lemon zest strip
Instructions
Step 1
In an old-fashioned glass, swirl the absinthe to coat with a film, pouring out any excess. Fill the glass with ice. 
Step 2
In a cocktail shaker filled halfway with ice, gently stir the rye, simple syrup, Peychaud's bitters, and Angostura bitters until ice-cold, 20–30 seconds.
Step 3
Discard the ice in the glass. Strain the cocktail into the glass, then rub the rim with the lemon strip and drop it into the sazerac.