Drinks
Elderflower Old Fashioned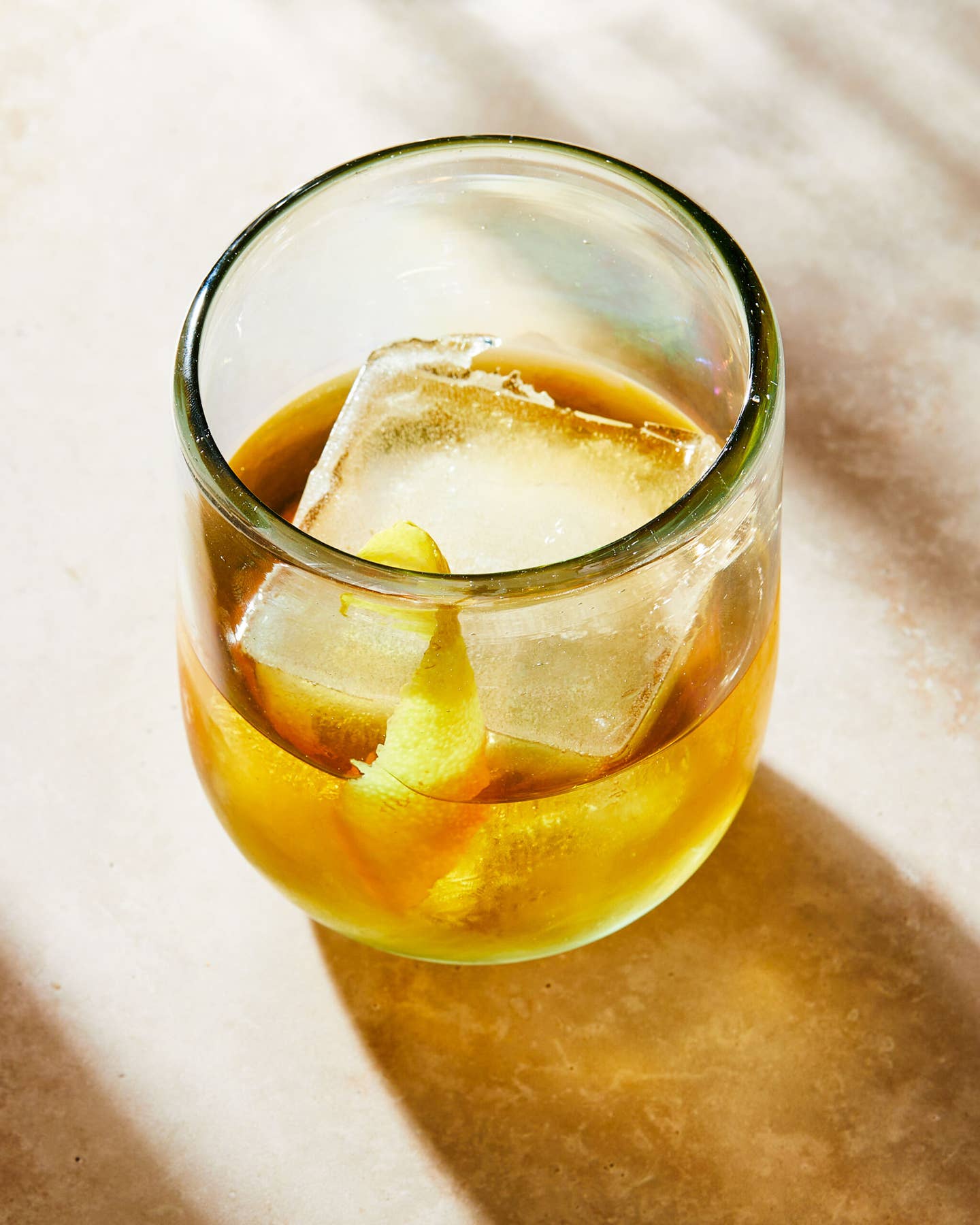 Elderflower liqueur replaces the traditional sugar cube in this floral twist on an old favorite.
Ingredients
2 1⁄2 oz. bourbon
1⁄2 oz. St. Germain
2-3 dashes Angostura bitters
Strip of lemon zest, for garnish
Instructions
Step 1
Stir bourbon, St. Germain, and bitters in an ice-filled mixing glass or mixing tin until very chilled; strain into a rocks glass with a large cube of ice. Garnish with lemon zest.