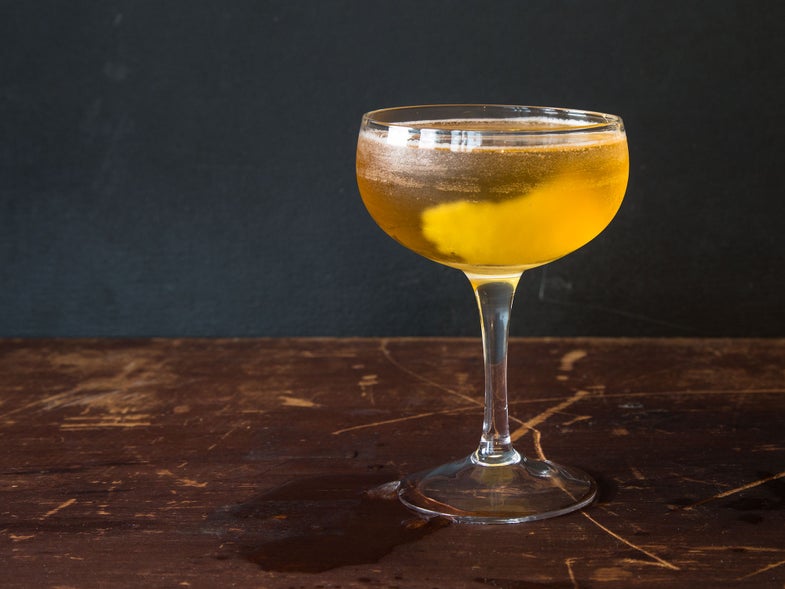 At Dutch Kills in New York City, Chris McLeod riffs on the classic cocktail the Titan (scotch, dry vermouth, apricot liqueur, white crème de cacao, orange bitters) by swapping in the fruitier Bolivian spirit singani. Featured in: Steven Soderbergh's Singani 63
Hyperion
Swap vermouth for fruitier Bolivian spirit, singani, for a rift on the classic Titan Scotch cocktail.
Time: 5 minutes
Ingredients
1 1⁄2 oz. blended Scotch, preferably Famous Grouse
1⁄2 oz. apricot liqueur
1⁄2 oz. Singani 63
1⁄2 oz. white crème de cacao
Instructions
Combine Scotch, apricot liqueur, Singani 63, and crème de cacao in a cocktail shaker filled with ice; shake vigorously and strain into a coupe. Garnish with lemon twist.