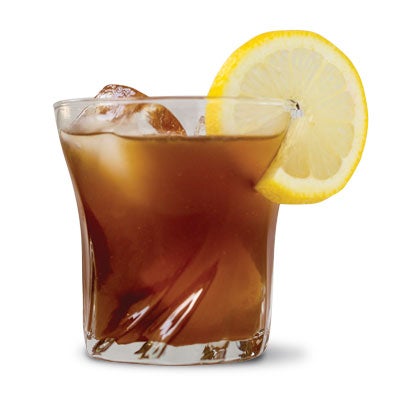 Nocino, the sweet Italian-style spirit infused with green walnuts and spices, is traditionally sipped as a digestif on its own after a meal. But with the rise in popularity of Italian liqueurs, more bartenders are mixing it into modern concoctions. The recipe for this rich, nocino-infused twist on a traditional sidecar comes from the Portland, Oregon, distillery Stone Barn Brandyworks. It first appeared in our June/July 2014 issue with the story "Summer Nectar."
Italian Sidecar
The recipe for this rich twist on a traditional sidecar comes from the Portland, Oregon, distillery Stone Barn Brandyworks.
Ingredients
1 1⁄2 oz. brandy
3⁄4 oz. Nocino
1⁄2 oz. Cointreau
1⁄2 oz. lemon juice
Lemon slice, for garnish
Instructions
Combine brandy, nocino, Cointreau, and lemon juice in a cocktail shaker filled with ice. Shake vigorously and strain into an ice-filled rocks glass; garnish with lemon slice.