Peel-and-Eat Shrimp with Spicy Herb Butter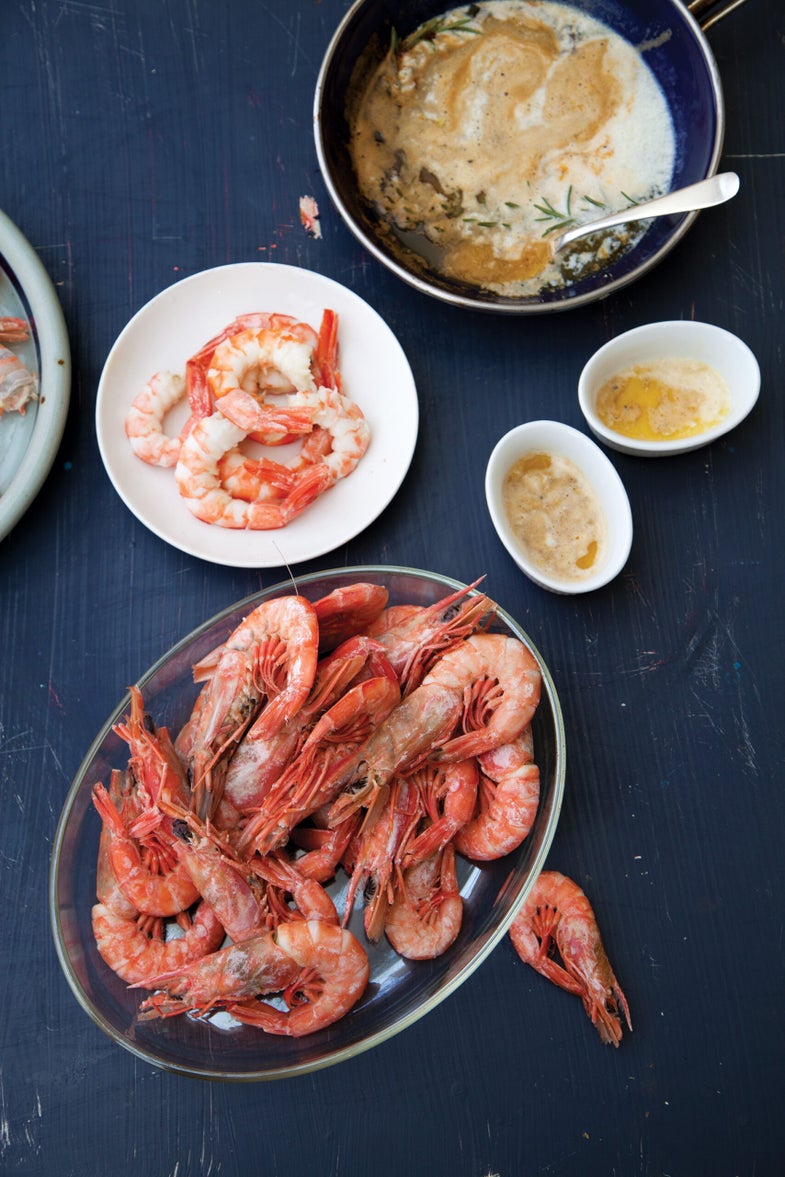 The best way to enjoy this sweet Gulf shrimp dish, adapted from Donald Link's Down South (Clarkson Potter, 2014), is with drawn butter for dipping. This recipe first appeared with the 2015 SAVEUR 100 item A Shrimp that Eats like a Lobster.
Yield: serves 2-4
Ingredients
2 lb. unpeeled, head-on shrimp, preferably Royal Red
16 tbsp. unsalted butter
1 tbsp. Worcestershire sauce
1⁄2 tsp. freshly ground black pepper
1⁄4 tsp. cayenne
2 cloves garlic, minced
1 sprig rosemary
Zest and juice of 1 lemon
Instructions
Bring a large pot of water to a boil. Cook shrimp until pink, 5–7 minutes. Drain and transfer shrimp to a serving platter; cover with plastic wrap and set aside.
Combine remaining ingredients in a 12″ skillet over medium-low; cook until garlic is soft, 6–8 minutes. Discard rosemary and pour sauce into individual ramekins for dipping.