Recipes
Skampi na Buzaru (Langoustines in Tomato, Garlic, and Wine Sauce)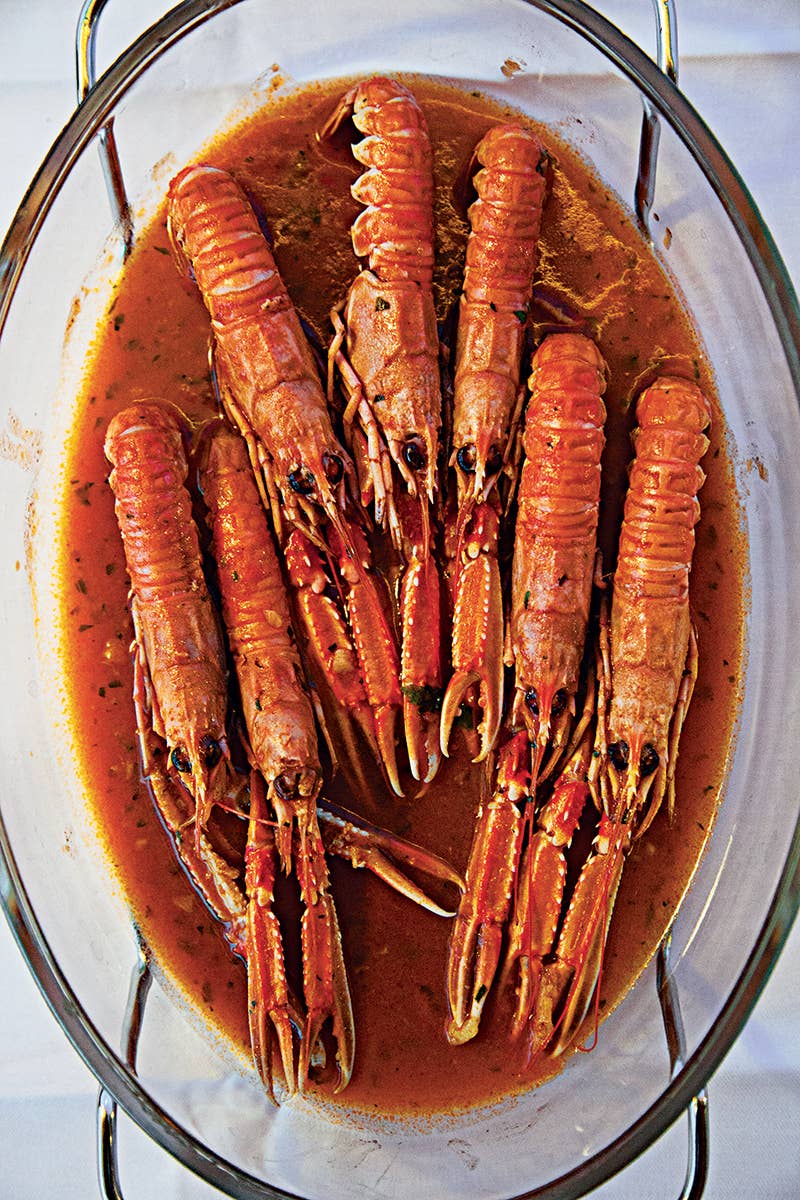 On Croatia's Dalmatian coast, shellfish are often prepared na buzaru, simmered in a brandy-and-wine-enriched tomato sauce. Langoustines are used here, but the preparation works just as well with shrimp, clams, or mussels. This recipe first appeared in our April 2014 issue with Brendan Francis Newnam's story Splendor of the Isles.
Ingredients
1⁄3 cup olive oil
1⁄4 cup bread crumbs
8 cloves garlic, minced
1⁄2 small yellow onion, minced
3 tbsp. cognac or brandy
3⁄4 cup dry white wine
2 tbsp. tomato paste
1 (15-oz.) can whole peeled tomatoes, puréed
Kosher salt and freshly ground black pepper, to taste
1 1⁄2 lb. raw, unpeeled langoustines or shrimp, heads on
1 tbsp. minced parsley
2 tsp. fresh lemon juice
Country bread, for serving
Instructions
Step 1
Heat 1 tbsp. oil in a 12″ skillet over medium heat. Cook bread crumbs until golden, 2–3 minutes; transfer to a bowl. Wipe skillet clean; heat remaining oil over medium-high heat. Cook garlic and onion until golden, 5–7 minutes. Slide pan off heat, add cognac, and, using a match, carefully ignite; return to heat and cook until flames die, 1–2 minutes. Add wine, paste, tomatoes, salt, and pepper; boil. Reduce heat to medium-low; add langoustines. Cook, covered, until pink, 4–5 minutes. Stir in reserved bread crumbs, the parsley, and lemon juice; serve with bread.