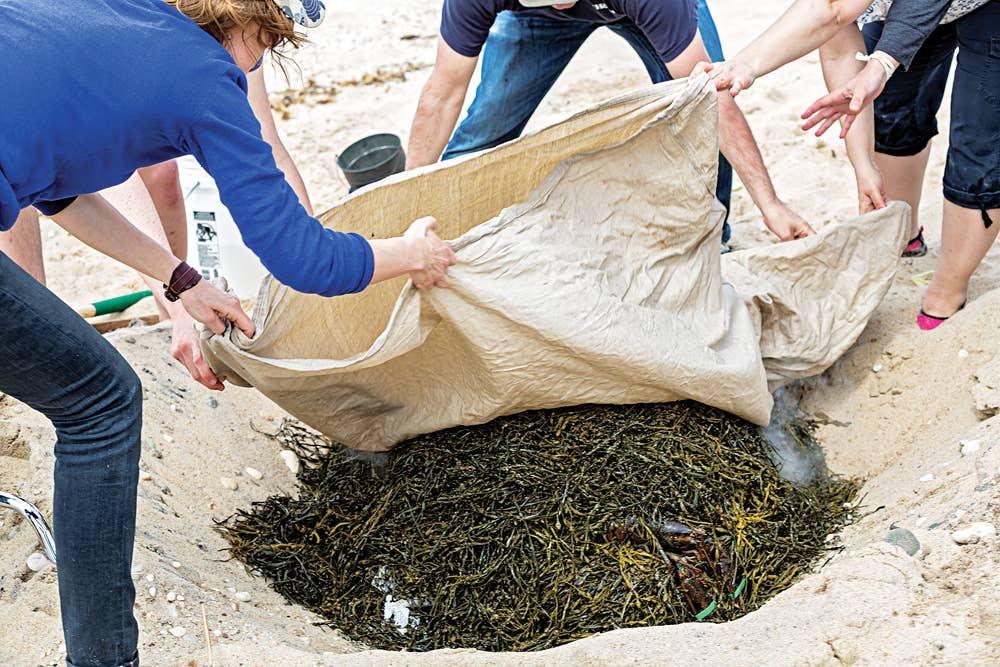 Techniques
Clambake Tips
No cookout on the planet comes close to a clambake. Here are 5 tips to keep in mind when setting one up; for step-by-step instructions on the whole process, see Jasper White's story A Seaside Supper, from our June/July 2014 issue. For our favorite clambake tools, see Clambake Toolbox.
A. If you're baking on a windy day, dig your pit deeper (about three to four feet) to protect the fire.
B. Use dry rocks to build your pit; wet ones can burst in the fire's heat.
C. Store perishables in an ice-filled cooler. Take plenty of backup ice, as it can take four hours for the fire to burn down before you start cooking.
D. Use large mesh bags or a plastic tub to soak the seaweed in seawater. It will keep foods moist and briny as they cook.
E. If you're a landlubber, you can cook a clambake on your stovetop or grill. All you need is a large stockpot and a handful of seaweed. Alternatively, you can use a clean kettle grill.