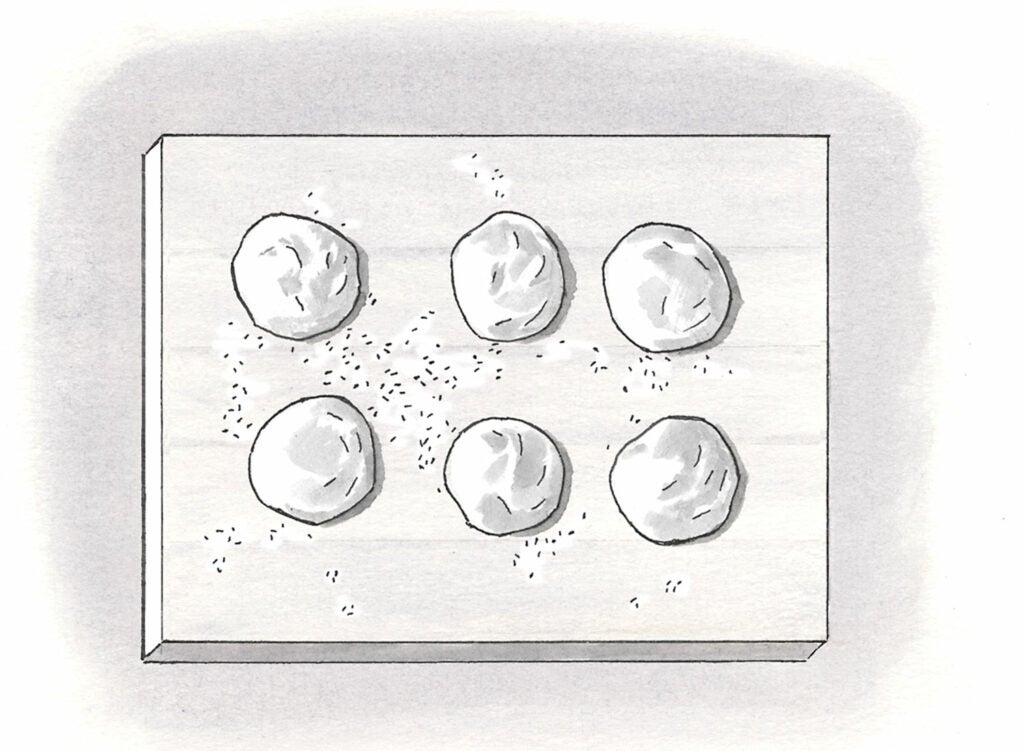 1. Pass 1 lb. boiled, peeled russet potatoes through ricer into a bowl. Stir in 1¼ cups flour, 2 tsp. salt, and 2 beaten eggs until dough forms. Knead until smooth. Divide into 6 balls.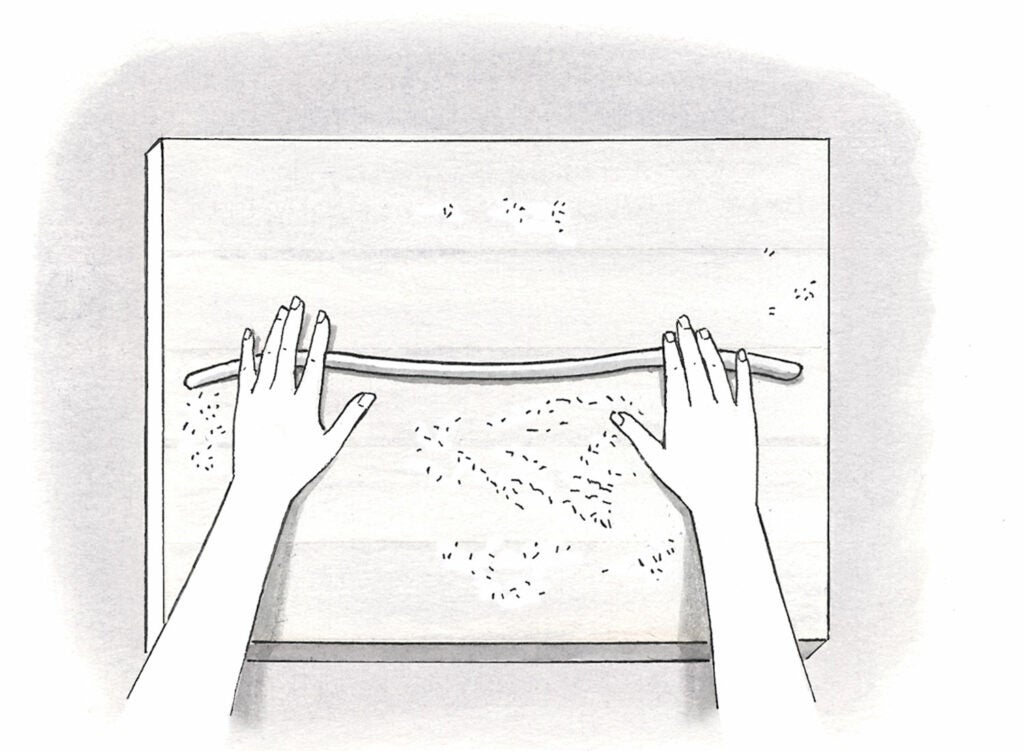 2. Working with 1 ball at a time, and using your hands, roll dough into a 20″ rope, about ¾" thick.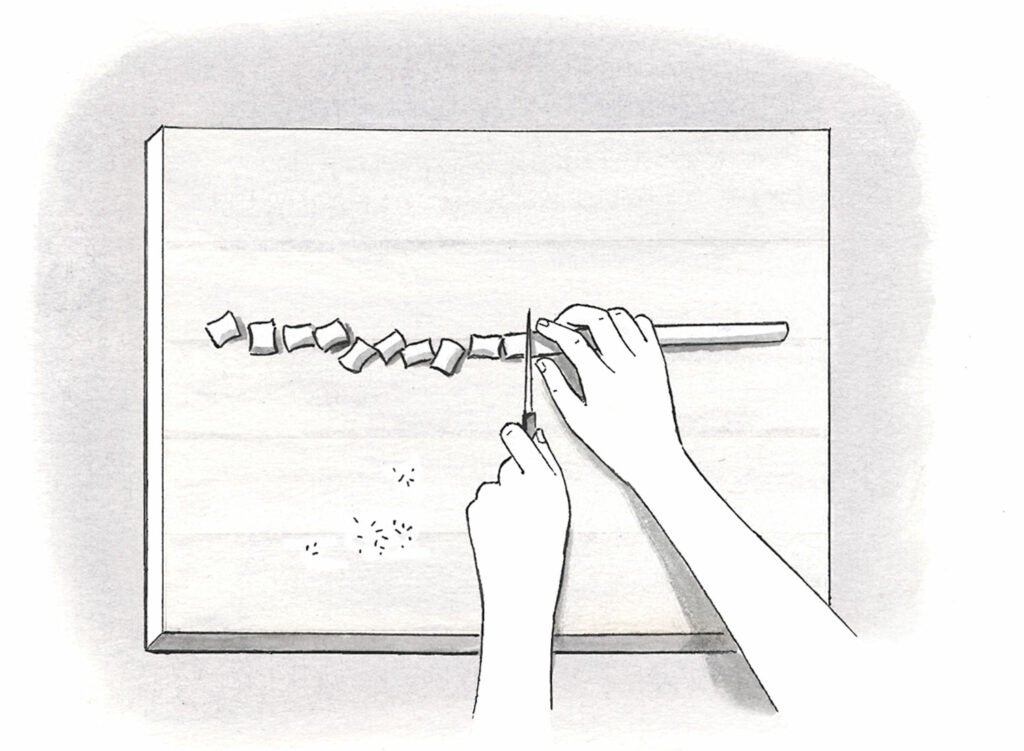 3. Cut crosswise into 1″ pieces and transfer to a baking sheet; toss with some flour to prevent sticking.