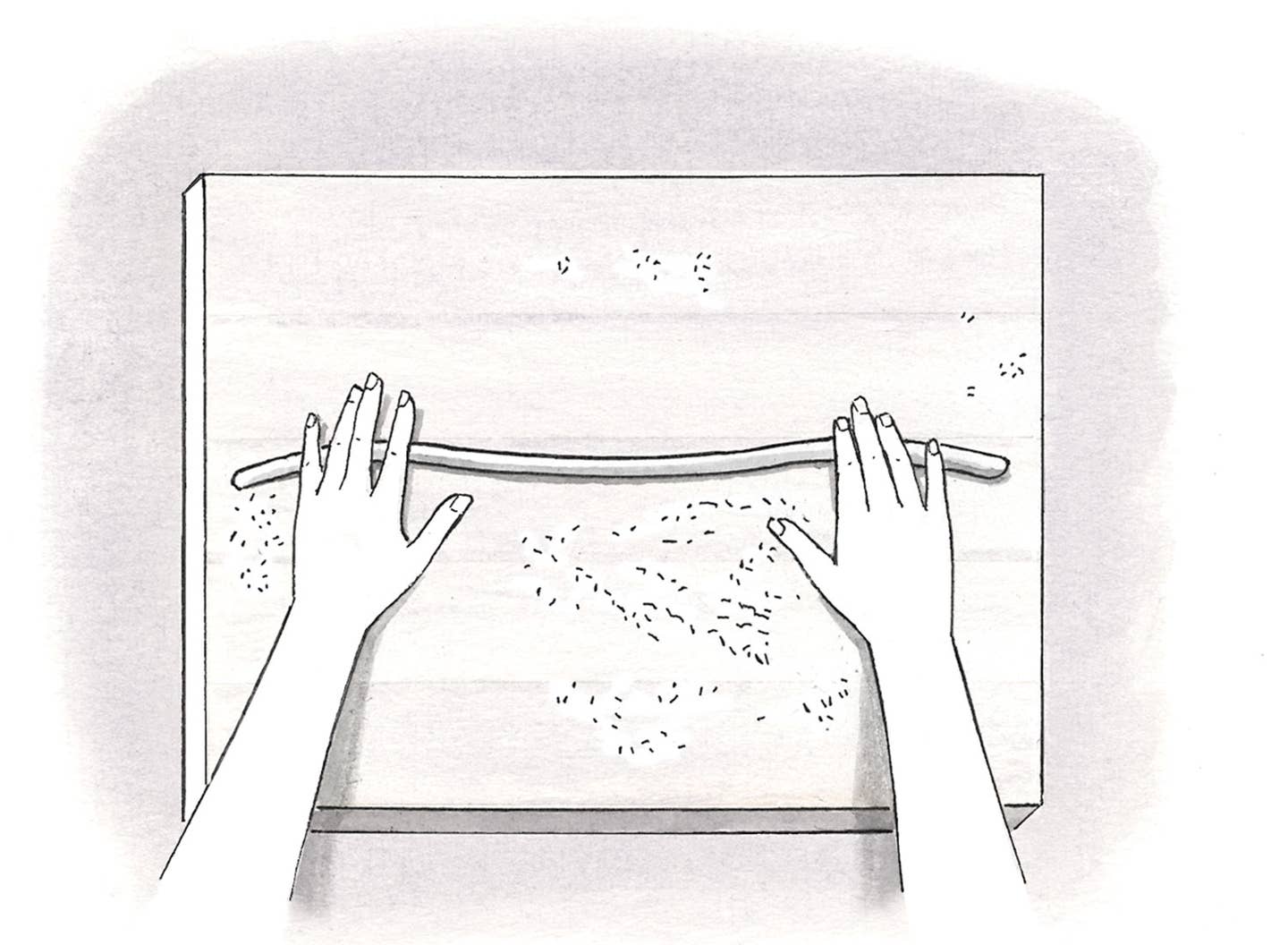 Techniques
How to Make Gnocchi
The pillowy potato dumplings that star in gnocchi al sagrantino are easy to make. Follow these steps and then cook the gnocchi immediately or freeze them for later.
1. Pass 1 lb. boiled, peeled russet potatoes through ricer into a bowl. Stir in 1¼ cups flour, 2 tsp. salt, and 2 beaten eggs until dough forms. Knead until smooth. Divide into 6 balls.
2. Working with 1 ball at a time, and using your hands, roll dough into a 20" rope, about ¾" thick.
3. Cut crosswise into 1" pieces and transfer to a baking sheet; toss with some flour to prevent sticking.