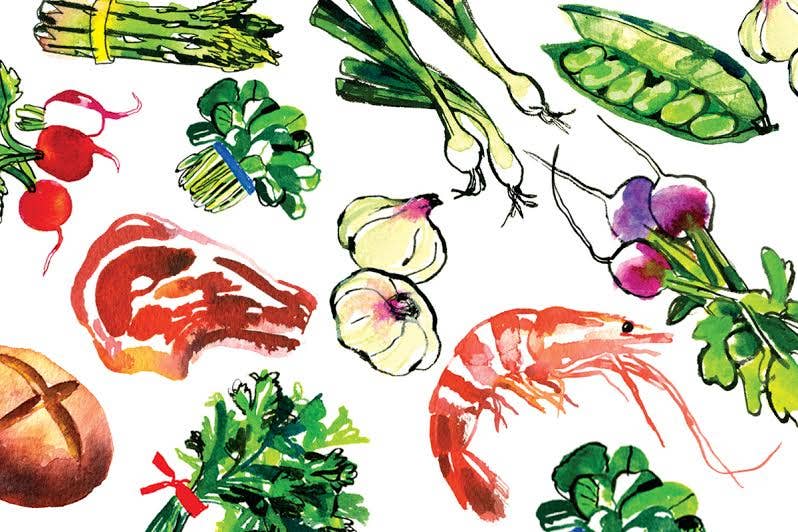 Techniques
How to Make Macarons
These French almond cookies have a reputation for being difficult to master, but they're not hard to make at home with a few simple techniques. Here's how to make them, step by step. See the recipe »
1. Heat the oven to 350°. Line 2 baking sheets with parchment paper and set aside. Combine 1 cup confectioners' sugar and ½ cup plus 3 tbsp. almond flour in the bowl of a food processor and pulse until fine; set aside.
2. Beat the whites of 2 large eggs until soft peaks form; gradually add in 5 tbsp. granulated sugar and continue beating until medium-stiff peaks form. Add food coloring at this stage, if you like.
3. Add the dry ingredients into the meringue.
Fold the ingredients together carefully to avoid deflating the meringue too much.
5. Over- or under-mixing will affect the rise of the cookies in the oven; for best results, the batter should be neither stiff nor runny, but slowly ooze.
6. Place the batter into a piping bag fitted with a ½" tip. Pipe the batter onto prepared baking sheets into 1" circles about 1" apart.
7. Clean up drips and press down any sharp peaks on the top with a damp finger, if necessary.
8. Tap the baking sheet a few times firmly on the countertop, then bake for 15–18 minutes. Let the finished cookies cool completely before filling them with jam, buttercream, or ganache and sandwiching them together. For the best texture, store the filled cookies uncovered in the fridge for 1–2 days before consuming. Filled cookies can be frozen for up to 1 month.