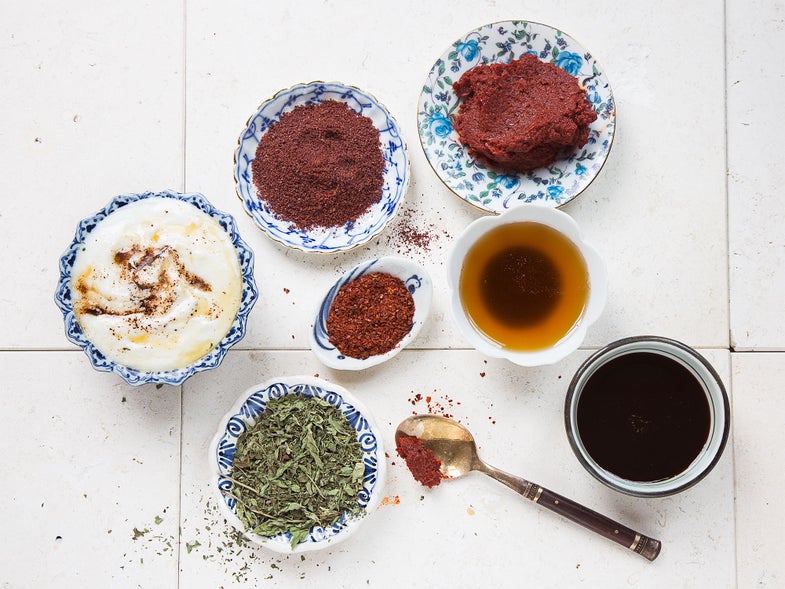 Baharat is Ana Sortun's all-purpose spice blend, and adds a distinctly Turkish flair to manti, as well as vegetable dishes or as part of a dry rub for grilled meats.
Featured in: 13 Essential Tools and Ingredients to Cook Better Turkish Food
Time: 5 minutes
Ingredients
1 tbsp. dried spearmint
1 tbsp. freshly ground black pepper
1 tbsp. pickling spice
1 1⁄2 tsp. freshly ground nutmeg
1 1⁄2 tsp. ground cinnamon
1 1⁄2 tsp. ground coriander
1 1⁄2 tsp. ground cumin
Instructions
Combine all ingredients and store in an airtight jar. Use within 2 months.