The Best Citrus Juicers To Get Every Last Drop
It's time to quit squeezing lemons by hand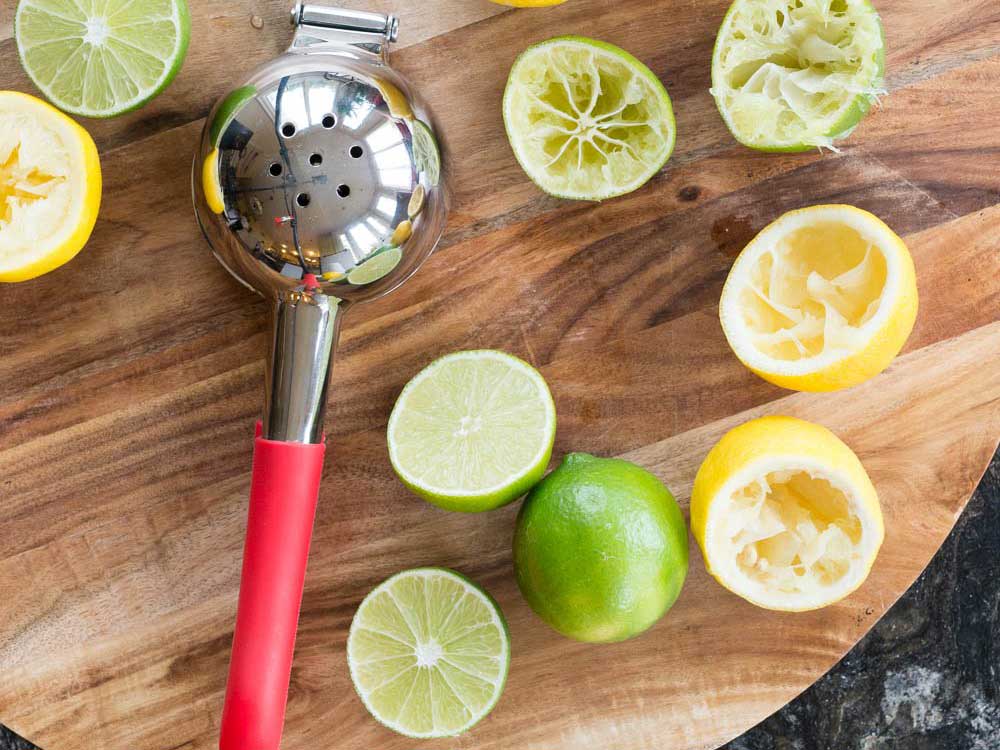 If you want to make a quick and delicious margarita or lemonade at home, you'll need a handheld juicer. Squeezing citrus with your hands makes it difficult to get all that precious juice out of the fruit while avoiding the seeds, and leaves fingers and countertops sticky in the process. The right tool can make it a breeze to juice lemons, limes, or oranges for a cocktail or fruit curd. Juice away with our favorite citrus squeezers, reamers, and of course juicers.
Simple and lightweight, this reamer features a pointed tip for digging into your lemon or lime, with long edges to catch pesky seeds. It also has a natural oil finish and will fit in visually with your other wooden kitchen tools.
This squeezer is extremely sturdy due to its stainless-steel design with reinforced hinges, so you can juice large amounts for long periods of time and never worry about seeds or pith.
This juicer is great for squeezing a specific amount of juice and preventing waste, thanks to the measuring cup attached on the bottom. Ideal for bakers, bartenders, or super-precise home cooks, it also comes with two different reamer tops—one large and one small depending on what kind of citrus you're juicing. Disassemble and toss it in the dishwasher when you're done.
Chef'n makes juicers specific to the citrus you're working with, and each is designed to get 20% more juice out of your fruit than the average juicer. It's also light, durable, and dishwasher-safe.
Measuring 5.5 inches, this cute lightweight reamer has a comfortable grip and gets the job done. The pointed tip allows you to de-seed, and you can put it through the dishwasher.