Techniques
The Single-Use Tools Worthy of a Spot in Your Kitchen
While many kitchen tools pile on the functions and accessories, these picks are the best of the one-hit-wonders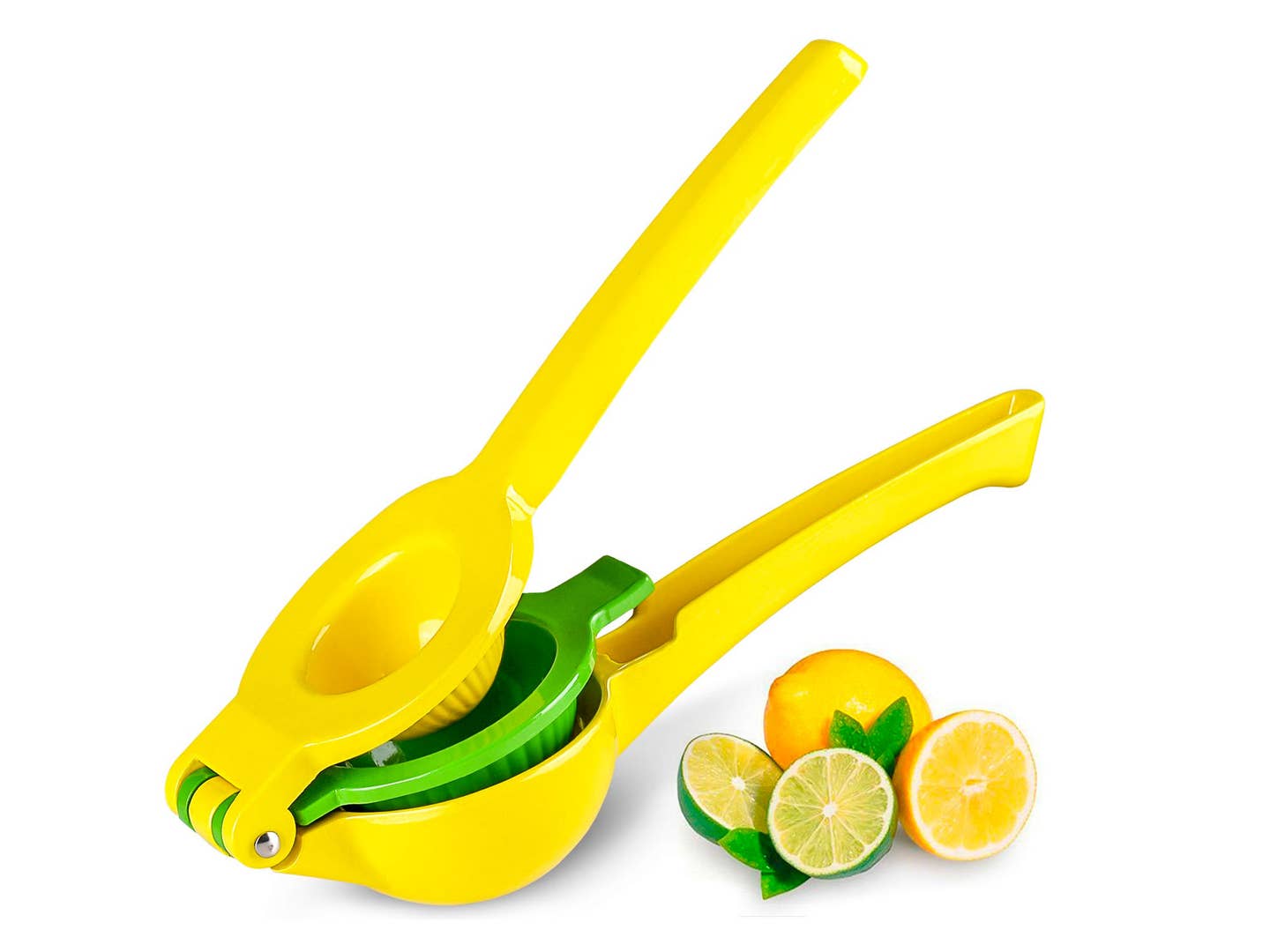 Ahh, kitchen gadgets. They often try to do too much or too little, but sometimes, if you're lucky, you find the tool that does just the right amount. We love a great kitchen workhorse that can genuinely pull off multiple tasks (Hello, Instant Pot, but we're also partial to single-use tools that do one thing really, really well. And while there are a lot of single-use tools on the market that you probably don't need (we're looking at you, mango slicer), there are a handful that truly do their jobs—even if it's just one thing and one thing alone—and are worth the drawer or counter space. Check out our picks below.
OXO Good Grips Garlic Press
While the back of a chefs knife plus some mincing can get the job done, nothing is quite as efficient as a garlic press for getting ultra-fine garlic. We like this one from OXO because it's extra large and can hold multiple cloves (even if a recipe just calls for one, we find ourselves adding more anyway). You don't even need to peel the garlic cloves—there's a built-in cleaner on the other side of the handle, so you can push the skin out easily before tossing it in the dishwasher.
Zulay Premium Quality Metal Lemon Lime Squeezer
There are some surprisingly complex citrus squeezers out there on the market, but a simple manual juicer is something you should really have on hand. With minimal effort, you can get the juice from even the driest lemons and limes in your fridge—and the seeds will stay trapped in the juicer instead of floating around your homemade margarita. Speaking of limes, we like this dishwasher-safe model because it has a separate press for limes built right in so it doesn't take up extra drawer space.
Kitchellence Kitchen Knife Sharpener
Any chef will tell you that a sharp knife is the single best tool you can have in your kitchen—and it's worth investing in something that will keep them that way. While there are higher-end knife sharpeners on the market, this best-selling one works great at an affordable price and without any special techniques to learn (we're looking at you, sharpening rods). It has three separate stages for repairing blades, sharpening, and polishing, meant to be done one right after the other, and even comes with a cut-resistant glove.
Aroma Housewares Digital Rice Grain Cooker and Food Steamer
You can certainly cook rice on the stove, but does it always tends to turn out better with a rice cooker. In addition to cooking rice pretty much perfectly every time, this digital rice cooker has a bunch of handy features that make it well worth owning, like a self-warming setting once the rice is fully cooked, so you can serve it when you're ready without having to time the rest of your dinner around it perfectly.