Recipes
Avgolemono
Gently tempered eggs are the key to this bright and silky Greek soup.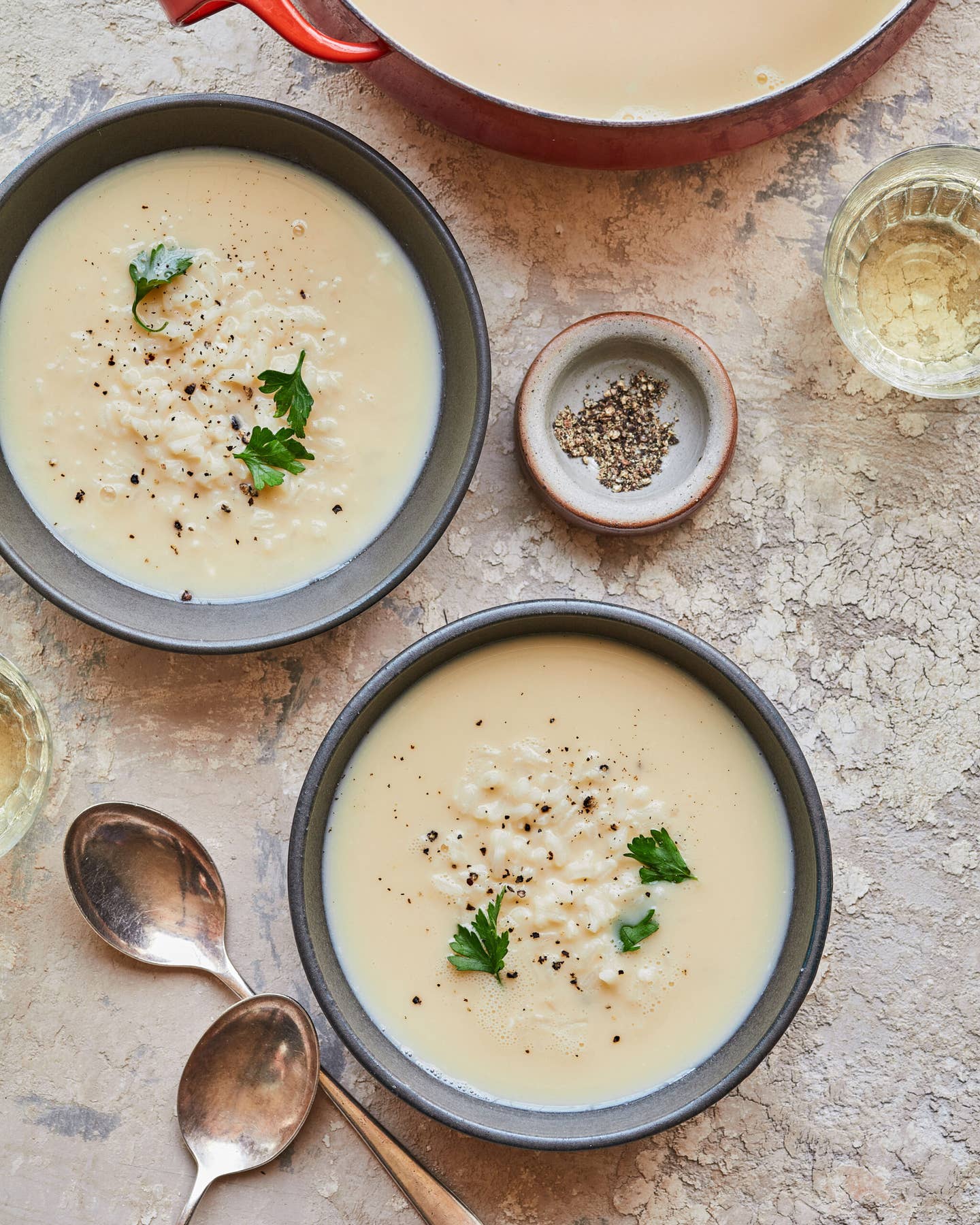 There are iterations of egg- and lemon-based soups all over the world, but this classic avgolemono recipe belongs to the Mediterranean. This simple Greek soup of eggs, lemons, and chicken broth is adapted from chef Diane Kochilas' The Country Cooking of Greece and can be made using orzo pasta instead of rice.
Ingredients
8 cups chicken stock
1 cup long-grain white rice
4 large eggs
¼ cup plus 2 Tbsp. fresh lemon juice
Kosher salt and freshly ground black pepper
Parsley leaves, for garnish
Instructions
Step 1
In a medium pot set over high heat, bring the stock to a boil. Turn down the heat to medium and stir in the rice; partially cover the pot and cook, stirring occasionally, until the rice is tender, about 20 minutes.
Step 2
In a medium bowl, whisk the eggs and lemon juice together until frothy. Whisk 1 cup of the simmering stock into the egg-lemon juice mixture, then whisk the egg-lemon juice-stock mixture back to the pot. Cook, stirring and scraping the bottom of the pot continuously, until the broth thickens, about 2 minutes. Remove from the heat,and season with salt and black pepper to taste. Ladle the avgolemono into wide bowls, garnish each serving with fresh parsley, and serve hot.