Techniques
The Best Espresso Gear, According to Our Test Kitchen
The best tools for grinding and brewing barista-approved espresso at home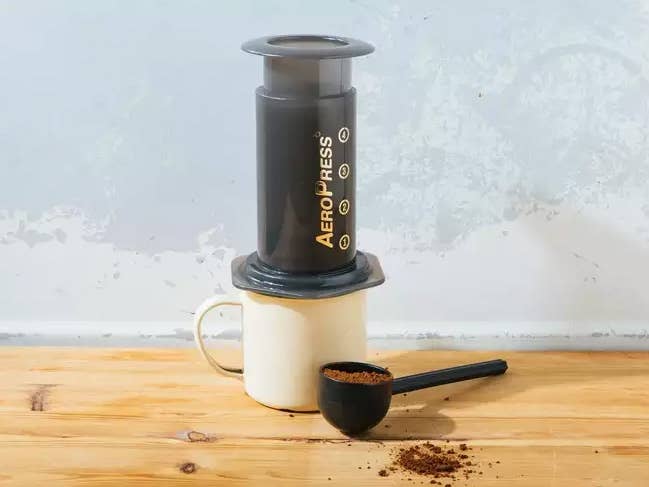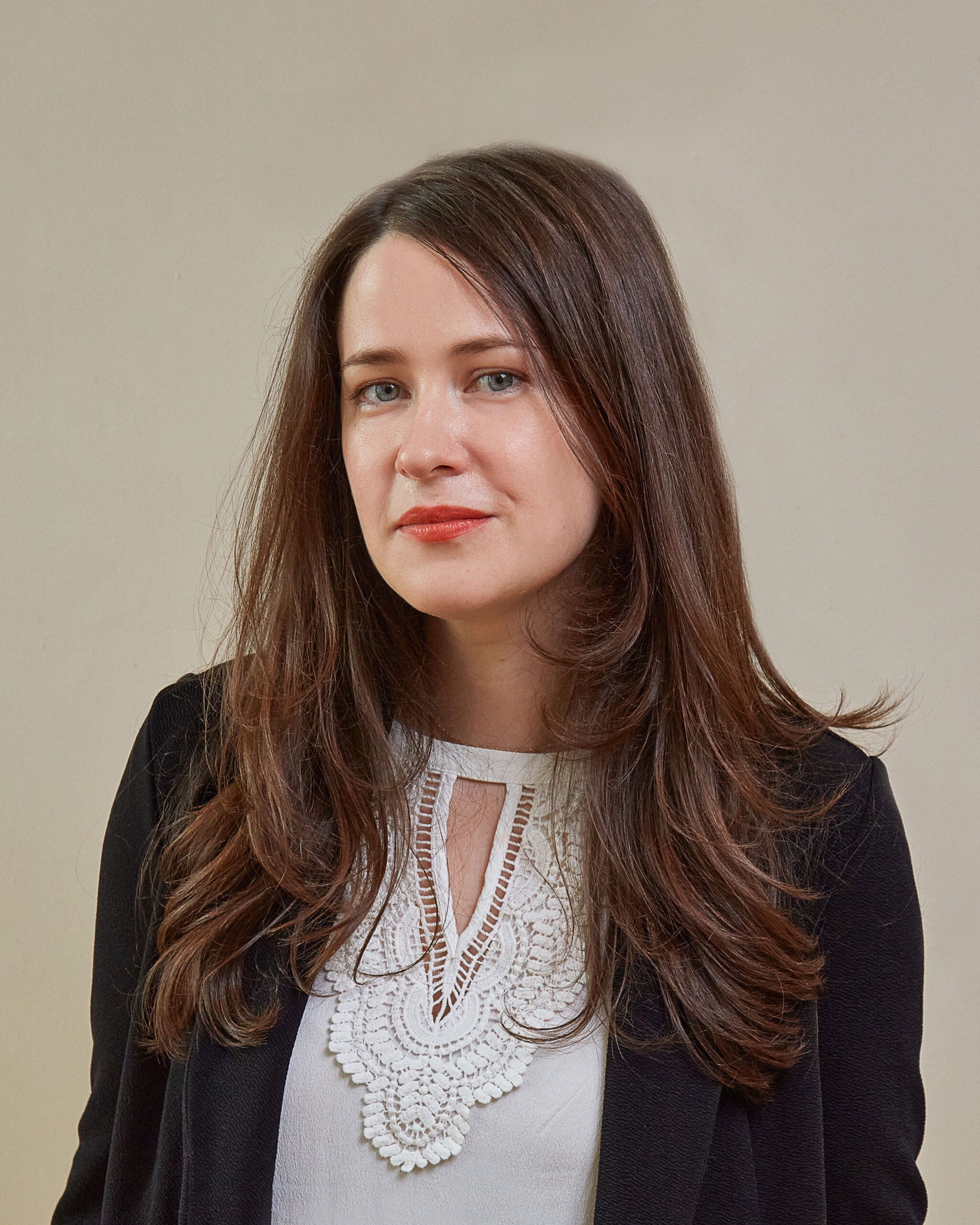 ---
When I started working here, my coffee standards were pretty low. I kept a jar of convenience store instant in my cabinet at home, then loaded my morning cup with enough half-and-half to mask any off flavors that might distract from my urgent, early-morning caffeine delivery. I equated homemade coffee with acrid, subpar drip; certainly nothing worth sacrificing counter space over.
But when the SAVEUR test kitchen installed an espresso machine of our own, I was hooked. I began looking forward to practicing my latte art every morning, and started paying attention to the nuances among roasts from our favorite boutique roasteries.
Long story short, I'm finally reconsidering my stance on home coffee machines. While I'm still on the fence about drip brewers, the idea of enjoying a freshly pulled shot of espresso in my PJ's is starting to sound more and more like my cup of tea. I've kicked my toaster oven to the curb to make room and did a bit of research and testing to find my favorite espresso gear, in a range of price points and sizes. Now all I need are the beans.
I have a soft spot in my heart for non-electrified coffee makers and while the soothing ritual of brewing pour-over has its appeal, it isn't ideal for the intense, espresso-strength brew I've come to love. Senior associate editor Alex Textere uses a bold and stylish hand crank Italian espresso machine—called ROK—but I'm fond of the brilliantly efficient, virtually unbreakable, Aeropress. It is tiny and lightweight enough to tuck into your suitcase or camp pack and it gets top marks for ease of cleanup.
Once you start grinding your own beans fresh, it is hard to go back to the packaged, powdery stuff. Steer clear of blade grinders that function just like little blenders—the blade mechanism makes for an irregular grind and creates friction and heats the beans, which can adversely affect their flavor. Electric burr grinders tend to have a pricier entry point; however, there are less expensive manual models available. While the manual version takes a bit more effort to operate than the push-button types, they are much quieter and more compact. This popular version from Japanese coffee gear powerhouse Hario features adjustable ceramic burrs and a stabilizing silicone base.
Breville is famous for its luxe kitchen appliances and the Australian brand's coffee gear in particular has always stood out in the crowded world of kitchen gadgetry. This year, I'm pleased to report that the brand has added an ultra-compact machine to their range of espresso makers: the Bambino Plus model has a 64-ounce water reservoir, draws flawless shots of espresso, and steams milk just as well as its pricier big brothers. At nearly 11 pounds (without water), the Bambino has the heft necessary for pulling shots like a pro, and yet it has a petite footprint that warms my efficiency apartment-dwelling heart, leaving plenty of room on the counter (and in the budget) for a stack of pretty new mugs and a reliable matching grinder.
Breville's Smart Grinder Pro is exactly the type of gadget I try to resist—all it does is one thing that I don't technically need to do. However, freshly ground coffee does taste noticeably better than pre-milled, and even just the smell of grinding coffee first thing in the morning is enough of a selling point for me to offer up a chunk of counter space, no questions asked.
The Smart Grinder Pro has a few more bells and whistles than I might seek out for home. The mind-boggling range of 60 grind settings is nice for coffee fanatics who like to switch up brewing techniques and roasts on a regular basis.
Those of us who are the "set it and forget it" type of coffee drinker will appreciate the Smart Grinder's preset function. It allows the user to bounce back and forth between, say, a weekday shot of espresso and the leisurely, Sunday morning pot of Chemex. Also convenient is the option to swap out its static-resistant grinds container for a portafilter holster.
We have a La Marzocco machine in our office—full disclosure, it was given to us by the company—and it has changed my life. Described by industry vets as the "iPhone" of espresso machines, for its ubiquity, consistency, and high price tag, the 91-year old Italian brand knows a thing or two about making great espresso drinks. La Marzocco is widely used by coffee shops and restaurants and it is easy to get them serviced and find replacement parts.
5K may seem like a hell of an investment for a coffee maker, and staffers at the century-old La Marzocco get that; they love to see people buying high quality, more affordable machines like the Breville models, understanding that those are the folks who, in 5 or 10 years, will consider upgrading to their machines.
For the best results, La Marzocco suggests giving their machines a thorough daily cleaning; this may seem a bit much for maintaining a leisurely, 2 shot-a-day habit. However, if you have office-mates or a family civilized enough to divvy up the maintenance, your tribe will be all the happier for it. And while the Linea Mini can be plumbed into your home's water system, renters will be pleased that it can also brew out of a refillable reservoir.
The only fault I've found with the machine is La Marzocco's standard portafilter. The ones that come with the machine are fitted with removable spouts designed to pop off for easier cleaning. While I appreciate the intent, I (along with a number of pals in the coffee biz) have found it nearly impossible to snap the little widgets back on and (much like the iPhone's famously annoying headphone jack converter), they are prone to disappearance. While I run a tight ship around our Marzocco machine, sneaky visitors have snapped the spouts from both of our portafilters. While it is possible to pull shots without the spouts, doing so makes for a somewhat splashier, less streamlined brew.
Fortunately, the brand has caught wind of this issue. La Marzocco has recently started selling portafilters with screw-on spouts. At this time, that feature is a separate purchase, but if you're already springing for the iPhone, you're probably going to spring for the screen protector too, right?
While you're at it, consider throwing in a custom skin in white, walnut, or maple to match your own personal style.
Once you have the iPhone of espresso-making in your home or office, where do you go next?
The heart of American coffee culture is also the hometown of renegade espresso machine manufacturer, Slayer Espresso. Started in 2007 by Jason Prefontaine, a Canadian with a background in coffee roasting and espresso machine maintenance, Slayer has made a name for itself by reverse-engineering the quirks of espresso-making that Old World manufacturers have accepted as fixed, and by incorporating those developments into ultra-luxe custom machines with price tags to make the 1% blush.
The brand's motto—Make Coffee Better—isn't just PR fluff. On their newest model, The Slayer Steam, a patent-pending "dry steam" development transforms milk into a velvety froth without diluting it with excessive water, while all Slayer machines feature a needle-valve mechanism which pre-blooms the grinds in the portafilter with water for an adjustable length of time before pulling a shot, gracefully balanced in sweetness and acidity.
To quote another North American hero, it is so choice. If you have the means, I highly recommend picking one up.
Slayer's heft and styling is a nod to American-made vintage muscle cars; like La Marzocco, Slayer's primary market is the café and restaurant industry, but serious coffee obsessives have locked onto both brands as aspirational lifestyle buys and status symbols. All of Slayer's machines must be plumbed into a water line, so you'll want to choose a home for it and stick with it—but at 110 pounds, you wouldn't want to move it around much anyhow.
Slayer's obsessive attention to the tactile experience of using, even servicing its machines places them in category all their own. The sexy, mid-century lines and hardwood detailing are standard and the brand goes way out of its way to accommodate even the most outrageous customization requests (one customer reportedly ordered an entirely gold-plated machine).
A standard stock Slayer Single takes about 7 days to assemble. Custom machines can take anywhere from 10–14 weeks to complete; turnaround time and price vary depending on the difficulty and rarity of the customizations.
Slayer machines are built with the pleasure of operation as well the quality of the resulting coffee in mind; the brand's happiest customers are the gearhead types who enjoy taking care of routine maintenance themselves. Unlike the old guard of established Italian manufacturers, the relatively new Slayer struggled to provide timely replacement parts and technical service in its early years. However, last year the Seattle brand partnered with Gruppo Cimbali, a massive Italian coffee equipment manufacturer with the infrastructure to support the boutique American brand and the international muscle to protect Slayer's innovations.
Sarah Dooley, Slayer Espresso's Director of Customer Success, suggests that the true home espresso wonk invest in a grinder that allows the user to grind by weight directly into their portafilter—like the SetteWi from Baratza.
This slick model boasts a compact footprint, super-precise digitally-controlled grind settings, and (our favorite part) an internal mechanism designed to be serviced and repaired (rather than replaced) as needed.
If you find yourself fortunate enough to own a top tier, industrial espresso machine, you'll not likely be keen on replacing the whole shebang when something goes wrong. Much like a luxury sports car or watch, these machines need regular maintenance and they work best in the hands of a well-trained barista. Whether you're installing one on your kitchen counter or upgrading your office break room, you're going to want to make sure you know how to use your gear, so top-of-the-line espresso manufacturers have begun offering education programs and subscription packages to ease the customer into their purchase.
In the new year, Slayer Espresso will begin offering a day-long workshop for buyers. The initial Crate to Cup course—a sort of "What to Expect When You're Expecting your Slayer"—will walk the customer through uncrating, installation, basic operation, and maintenance. Customized follow-up courses will go into more in-depth technical details. The courses are only offered in the Slayer Espresso headquarters in Seattle.
If all-inclusive is more your speed—and if you happen to be based in New York City, Los Angeles, or Portland—Stumptown has the program for you.
The cool-kid roastery has partnered with La Marzocco to roll out a year-long coffee snob house party: Stumptown will come to your home (or office! Hint hint) to install your own custom Linea Mini and a cold brew kegerator. The Stumptown team will provide a comprehensive service demo and educational training on the equipment, and stock your new set-up with a year-long subscription for their renowned Hair Bender espresso beans and a monthly 20-liter keg delivery of cold brew.