Are These the World's Best Refried Beans?
From the Saveur archives: Unearthing the legendary refritos from Austin's Las Manitas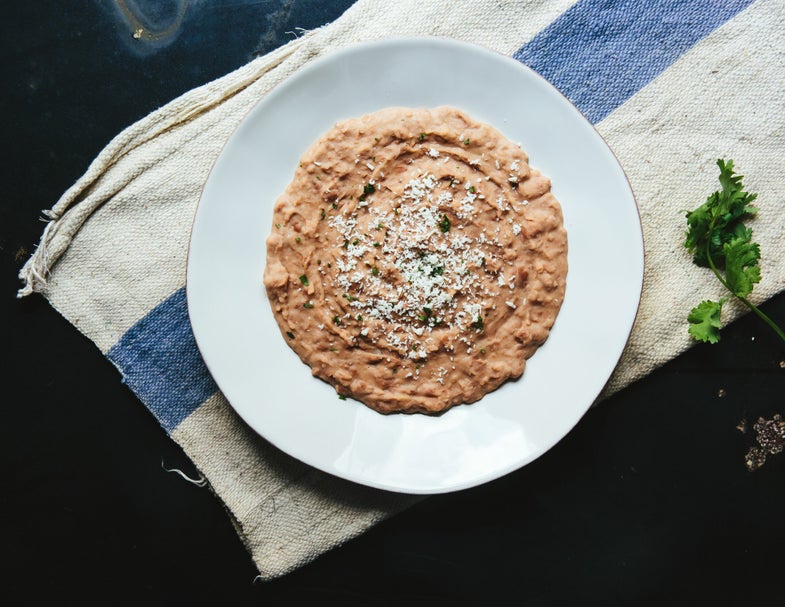 Archives are imperfect. Anyone who's ever cleared out a long-neglected basement or garage knows how easy it is to accidentally toss out cherished keepsakes, like a family photo album or a box of old recipes. Which is why, when a reader contacted us about the whereabouts of what many call the best refried bean recipe on Earth, we got to digging.
Las Manitas in Austin, Texas was a long beloved institution known for Tex-Mex classics like fajitas, quesadillas, and a superlative plate of refried beans. Tex-Mex cooking expert Lisa Fain called them "dreamy," and one ardent Chowhounder described them as "the best refried beans I've ever eaten." Our editors were also pretty into the dish, and included a recipe straight from co-owners Cynthia and Lidia Perez in SAVEUR's 2002 January/February issue.
Weirdly, the article and recipe never got posted online. Blame the gremlins that chew up the tubes of the internet.
When Las Manitas closed in 2008, Texas Monthly called it the end of an era. Critics and writers in subsequent books and travel guides lamented the irreplaceable loss of the restaurant and its bacon-infused beans. Chowhounders asked around again in 2010. A user suggested buying the old issue on eBay.
So today we're spilling the beans. Below is the original text of our 2002 callout, and here's the recipe for you, freshly re-tested (with some minor tweaks) from our kitchen.