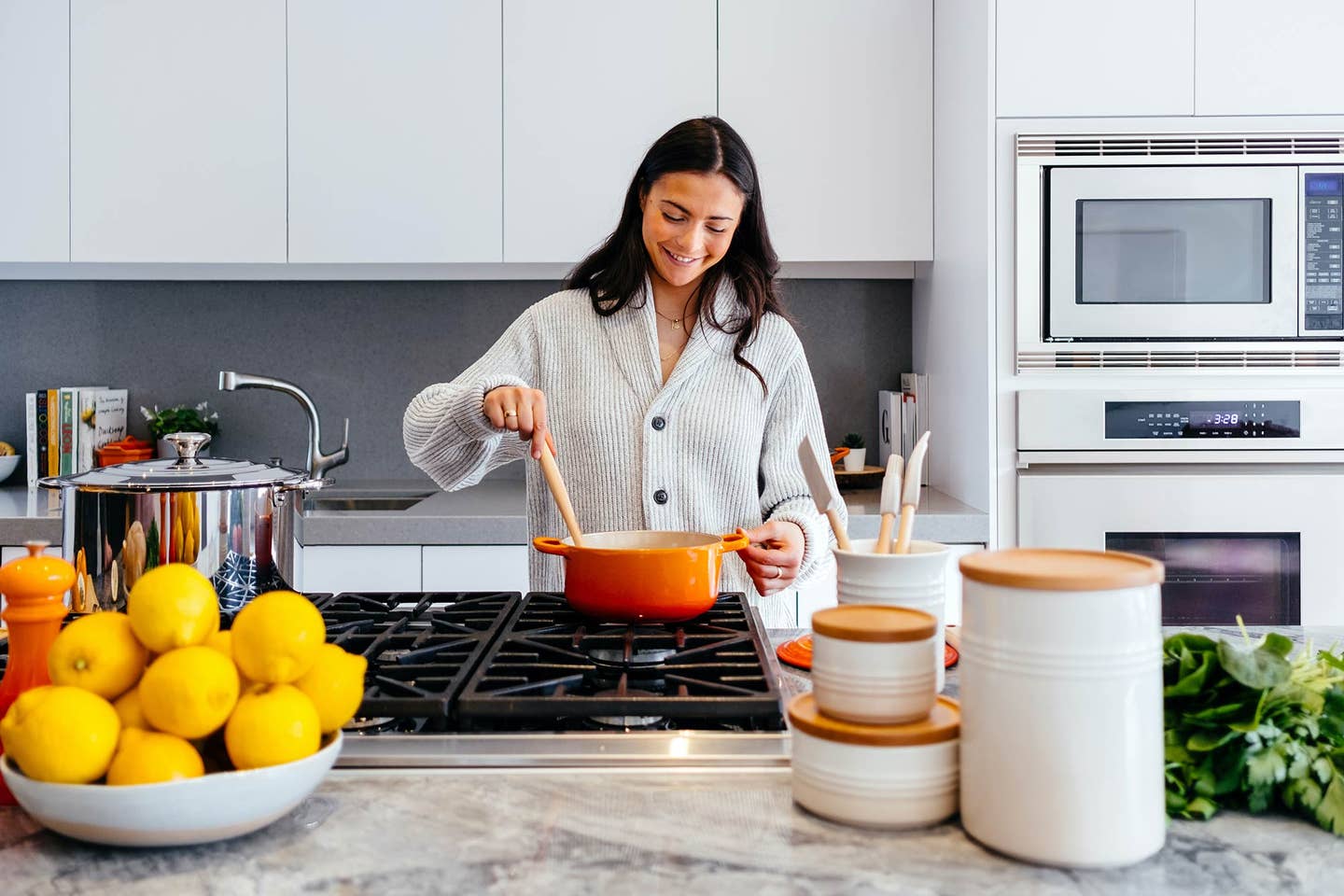 Decorative, practical, and inexpensive, a great spoon rest will make a world of difference during the post-meal clean up. Whether it's a spatula, mixing spoon, or a pair of tongs—these spoon rests will help your kitchen stay tidy and organized while cooking.
Are you always cooking up a big feast? Using various pots and pans on all burners? Well, you'll love this option to rest multiple utensils at a time. The wide silicone base is designed with a lip around the edge for added protection from spills. The grippy silicone construction is both heat-resistant and non-slip, perfect for those moving fast in the kitchen.
Oggi's glossy ceramic spoon rest's small-egg shaped design conveniently saves space—nearly all utensils fit in the rest's deep bowl and it's dishwasher safe. Buy two, and always have a clean one at the ready, or sit them side by side when you're cooking multiple dishes (i.e. searing raw meat and simultaneously sauteing a pan of veggies).
Entertaining in an open kitchen? Impress your dinner guests with a sleek Le Creuset spoon rest that just looks fancy. The rim on the glossy stoneware prevents drips from a wide range of utensils, and the range of colors lets you match the ovenproof , dishwasher-safe rest to your other stoneware.
If precision is the word that gets your mouth drooling, the stainless-steel OXO Good Grips Spoon Rest is your new sous chef. True to its name, the silicone bottomed piece doesn't slip on your counter, so you're not knocking around ingredients while picking up your resting utensils. Flipped horizontally, the rest holds two utensils at once without stacking, and yep, the shiny metal just looks spiffy (especially fresh out of the dishwasher).