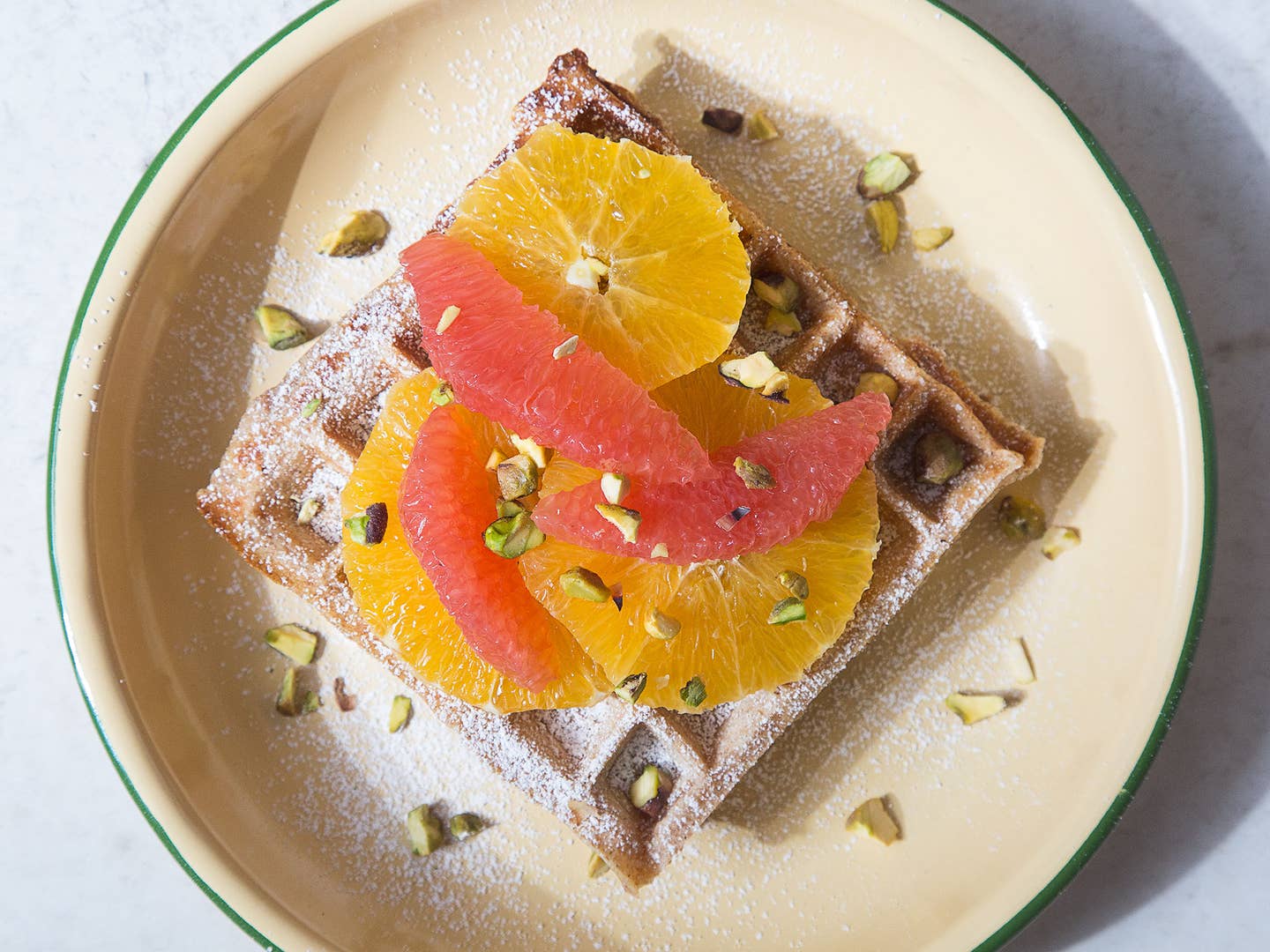 Recipes
Homemade Waffles Deserve More Than Maple Syrup
Take these sweet and savory topping ideas to heart
Waffles with butter and maple syrup are classic for a reason, but they're far from the only way to go. And when you're taking the time to make these sourdough-enhanced waffles with quality flour, and your waffles taste so much more interesting on their own, they deserve more interesting toppings, too.
Here are a few ways we like to top our waffles and treat them as more than just a vessel for maple syrup.
Citrus, Pistachios, and Powdered Sugar
On their own, this mix makes a fine dessert. Putting them on top of a waffle makes for a damn fine breakfast.
Smoked Salmon, Shaved Red Onion, Avocado, Chives, and Lemon Zest
Smoked salmon isn't just for bagels. The only way to improve upon this combination is to add a poached egg.
Ricotta, Figs, Olive Oil, and Sea Salt
This group of ingredients is usually seen as a topping for crostini, but they're even better on top of a waffle.
Soft-Scrambled Eggs, Prosciutto, and Parmesan
Let the soft scrambled eggs settle into the crags of a waffle and give the whole dish a generous sprinkling of freshly ground black pepper.
Cheddar, Sausage, Apple, and Maple Syrup
Who needs English muffins? A classic sweet and savory breakfast sandwich combination is even better on a sourdough waffle.