Boston Cooler (Ginger Ale and Vanilla Ice Cream Shake)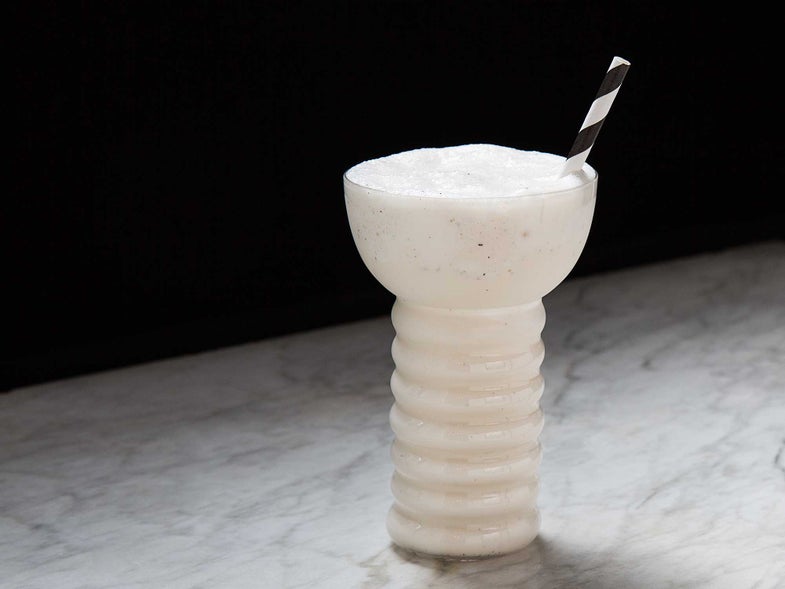 Despite the name, Boston Coolers are as about Midwestern as Marge Gunderson and repressed emotions. And they're our favorite kind of soda shake—a milkshake with a soft drink replacing the milk. Ginger ale adds a warm, spicy bite that cuts through all the vanilla richness.
Featured in: Have You Had a Boston Cooler, the Midwest's Beloved Ice Cream Drink?
Yield: makes 1
Time: 5 minutes
Ingredients
3 scoops vanilla ice cream
1 (12-oz.) bottle ginger ale, preferably Vernor's
Instructions
Combine ingredients in a blender and blend until smooth.