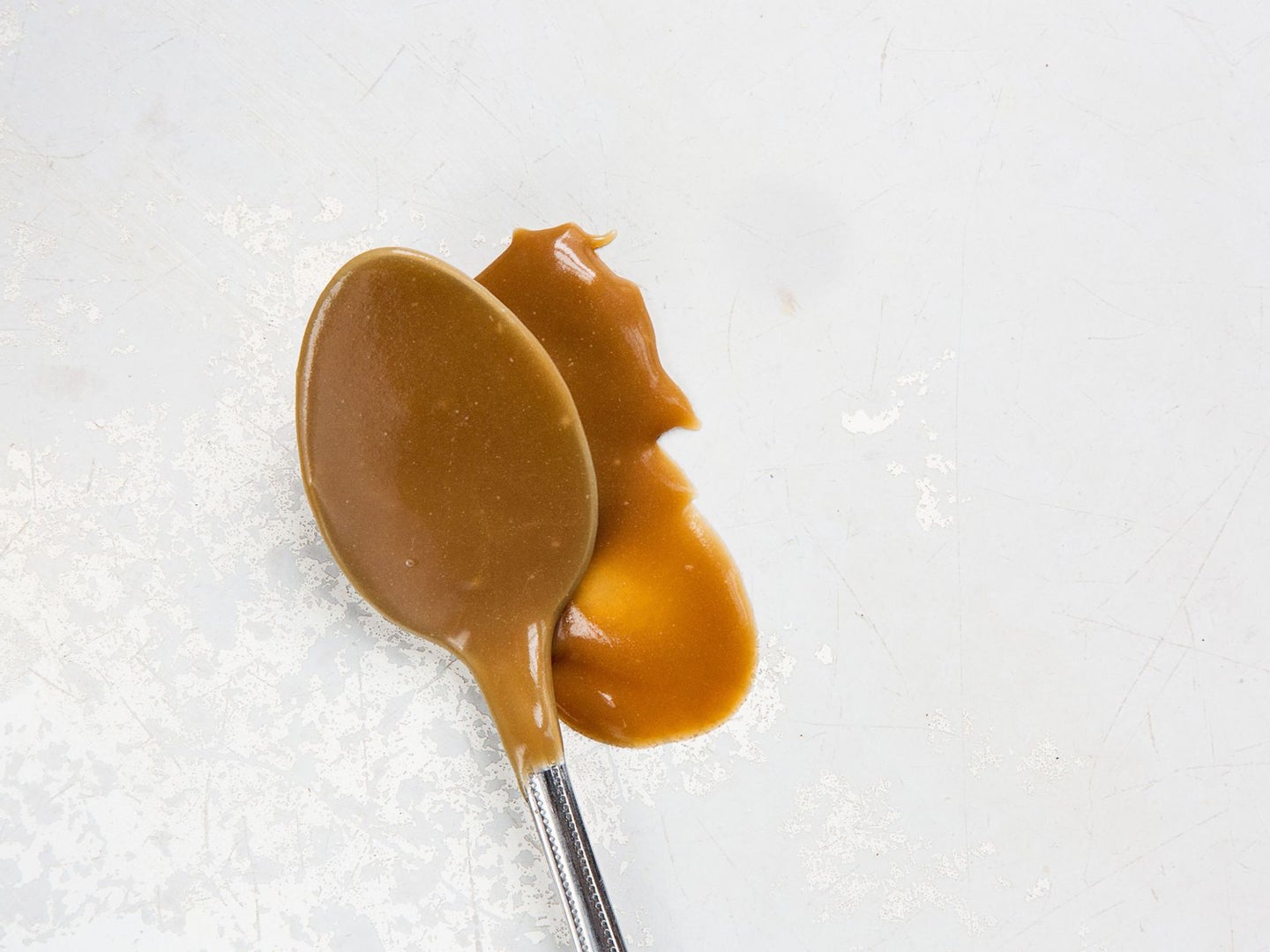 Pastry chef Tracy Obolsky of Manhattan's North End Grill gave us her recipe for super-simple homemade butterscotch; its deep, buttery flavor is a perfect foil for a scoop of vanilla ice cream. Watch the video to see how it's made »
Salted Butterscotch
With just the right balance between creaminess and saltiness, this sauce is great on a scoop of vanilla ice cream.
Time: 15 minutes
Ingredients
1 cup packed dark brown sugar
1 cup heavy cream
8 tbsp. unsalted butter
1 tbsp. Scotch whisky
1 tsp. kosher salt
Instructions
In a medium saucepan, combine the brown sugar with the cream, butter, whisky, and salt. Bring to a boil over high heat, and cook, stirring, until thick, 5 to 7 minutes.
Remove the pan from heat and let the sauce cool, stirring often. Serve at room temperature and store in an airtight container in the refrigerator for up to 2 weeks.