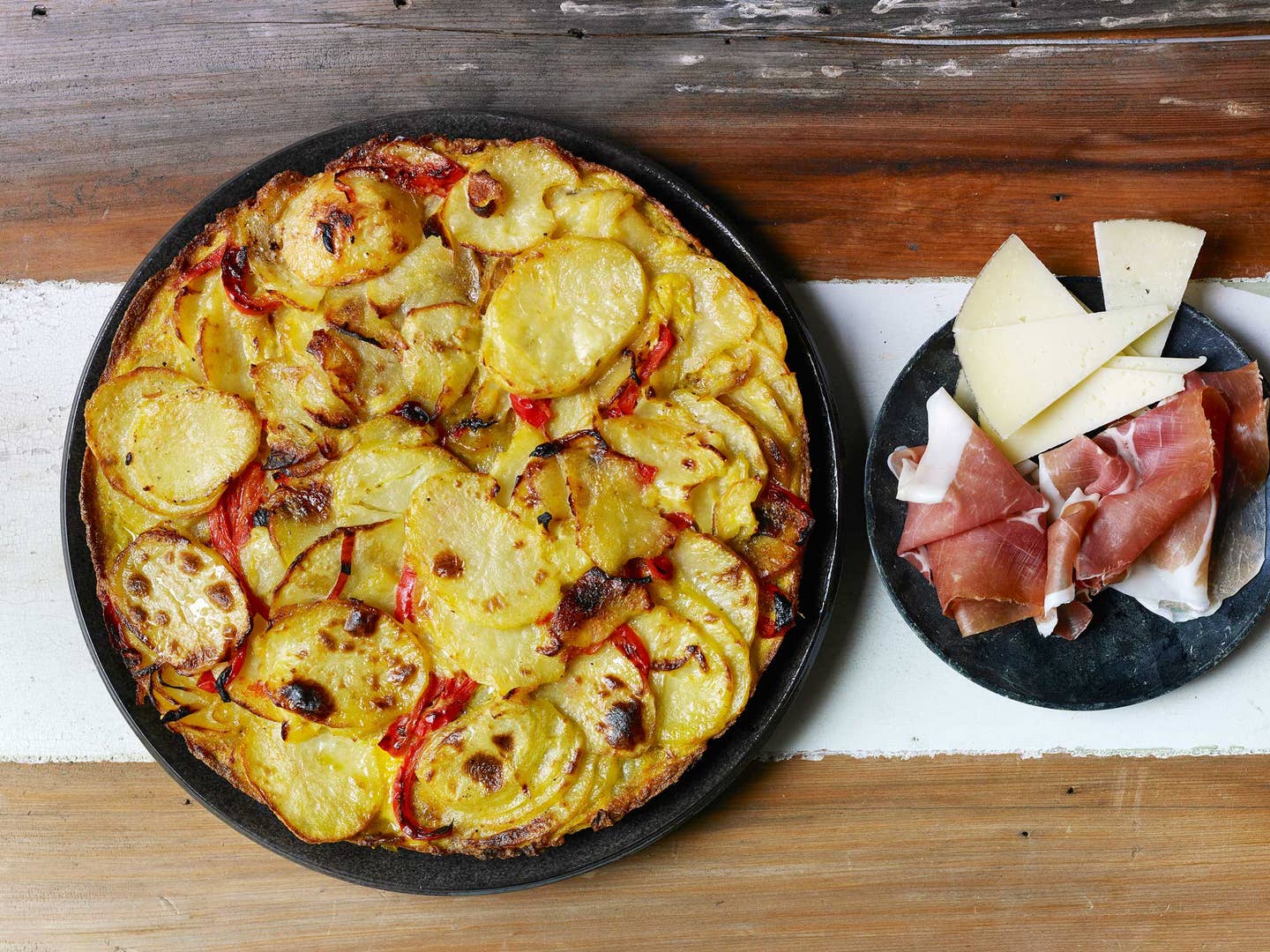 Recipes
Our 15 Best Breakfast Recipes that Taste Better in a Cast-Iron Skillet
That stove-to-oven dark iron means extra-crisp edges on everything from pancakes to hash
Showy but rustic, breakfasts served in cast-iron skillets are the ultimate morning treat. Whether you're pouring eggs for a bright frittata or shredding potatoes for crispy hash browns, you won't have to worry about any ingredient getting soggy or sticking to the pan; well-seasoned skillets are a magical thing. Below, our favorite 15 breakfast dishes that just taste better in black iron.
This hearty breakfast dish is perfect for the morning after Thanksgiving. It uses up leftover cooked turkey as well as Thanksgiving pantry ingredients you may not have used up the day before, like cream, stock, and herbs. Get the recipe for Todd's Turkey Hash »
Chopped prime rib and a fried egg turn crisp potato hash into a crowd-pleasing main dish.
Fresh strawberries turn ordinary pancakes into something scrumptious; any other kind of fruit (fresh or dried) makes an excellent substitute. Tote the wet and dry ingredients separately and mix them just before cooking.
Red potatoes are mashed with corned beef and a multitude of flavorings then fried until crispy in this Southern favorite. Topped with poached eggs, Hollandaise sauce, and a sprinkling of chives, corned beef hash is an easy crowd pleaser.
Potato, Spinach, and Red Pepper Frittata
This unique twist on breakfast hash elevates an everyday dish into something more elegant, with flavors from smoked trout, dill, and caramelized onions. Get the recipe for Smoked Trout Hash »