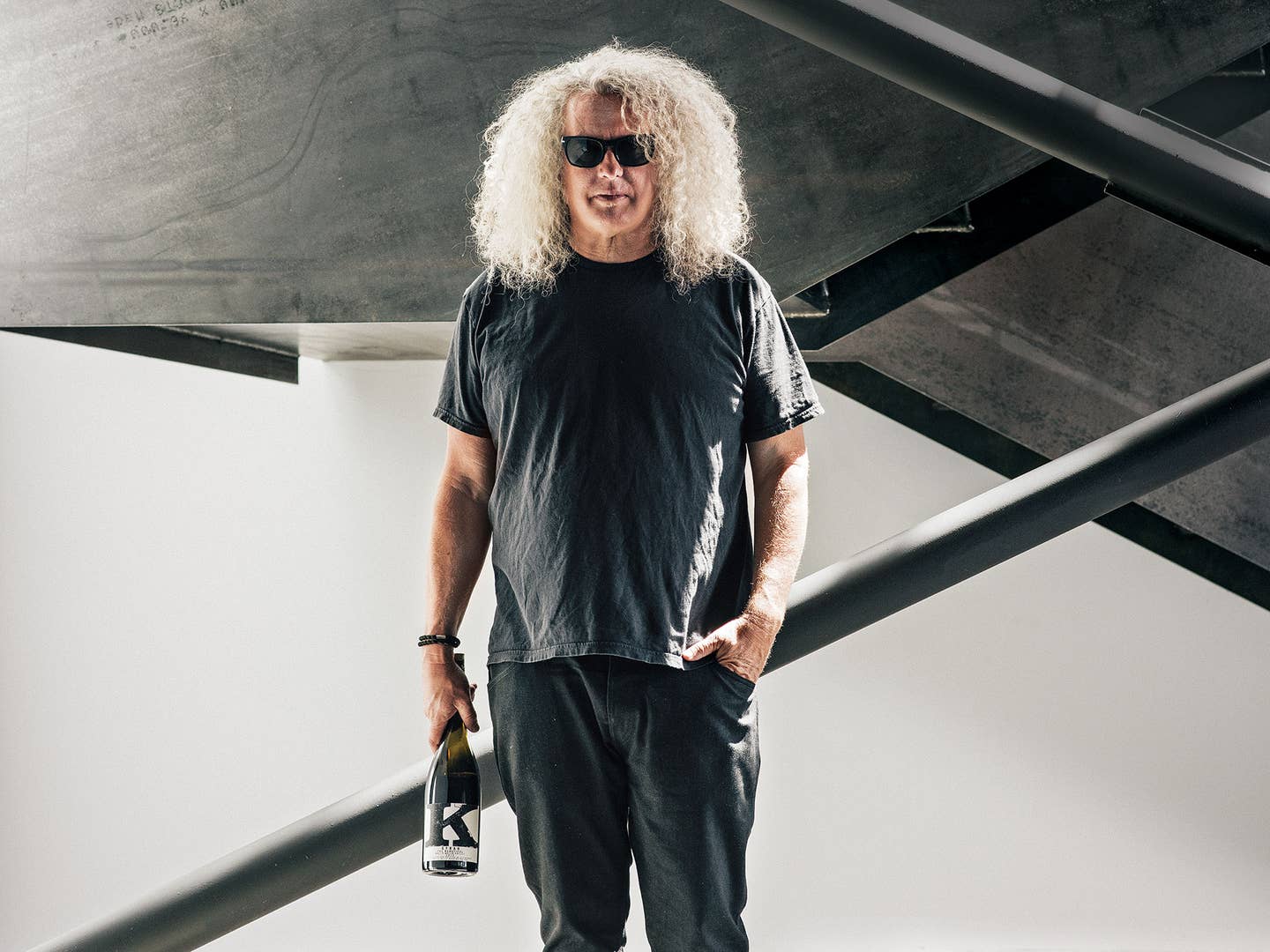 Drinks
Wine Radical Charles Smith's Guide to Great Wine on a Budget
The Washington winemaker shows how to go beyond the label
To the average wine drinker, why one wine costs $10 a bottle and another $100 can be a total mystery, and that's before you get into any discussion of quality. Is that $100 bottle really ten times better? Will I like it any more? Value is a fussy thing in wine, defined as much by personal preferences as market economics, grape availability, and demand for hot bottles. So what's a wine lover to do who just wants something good?
Enter Charles Smith, our Good Taste Award-winning winemaker who specializes in making incredible wine at affordable price points. Fresh off the release of 18 new fall wines, Smith sat down with us to shed light on lesser-known regions and styles, debunk some grape myths, and show what a few years in a cellar (or a closet) can do for a bottle of chianti.
Great Italian Wine on a Budget
In Campania, dramatic hillsides and volcanic soil make for great grapes in a historically significant, controlled destination of origin zone. "You can smell and taste the sunshine" in the whites, says Smith, "and the reds can be rustic, very dark, and very strapping...they just taste of wine." For bottles "where quality is way above wallet price," he recommends Cantine Marisa Cuomo, which produces a wide range of styles with bottles available for under $25. Look for whites, like their Ravello Costa d'Amalfi Bianco, made with falanghina, "a delicious, aromatic varietal" from the region used in unoaked wines. You'll want to capture their freshness with a 2013 or 2014, he says.
Burgundy Style That Won't Break the Bank: Beaujolais
Burgundy is famous for its classic, full-bodied pinot noirs and chardonnays. It's priced to match that fame, which means it's difficult to get a good bottle on a budget. So consider fruit-forward Beaujolais, wine from a region in east-central France, that's increasingly being made in a more concentrated, Burgundy style. Smith likes to pair a bottle of his personal favorite, Morgon Côte du Py from Domaine Jean Foillard, with some grilled bread and wild mushrooms, and recommends importer Kermit Lynch as a go-to Beaujolais source; their relationships with local producers are hard to match.
Dry Riesling Exists, and It's Delicious
Until about the mid 1990s, when rich, oaky wines were all the rage, riesling lagged in popularity. While the flowery, tart grape is best known for sweet wine, dry riesling has exploded in popularity in the past few decades. Smith calls this German mainstay his "number one go-to, simply because it's refreshing, it's minerally, and it's underappreciated" and also recommends a trip to the Rhine region for castle and vineyard visits without swarms of tourists. For an entry point anyone can buy, we love his $12 Kung Fu Girl Riesling that, true to name, pairs well with spicy Asian food.
Don't Love Oaky Chardonnay? Try a Rich Viognier Instead
If you don't like the heavy oak of a chardonnay, but still like a richer white, you're not alone. That's why Smith is all about viognier. Commonly used as a blending partner for Syrah, these deep yellow grapes from the Rhône region of southern France are good enough to stand on their own. Viognier offers the richness we dig in a chardonnay without the overwhelming oak. And "you're not getting a dumbed down version of a chardonnay," Smith assures. "You're getting a smart version of a rich, aromatic, sexy white wine." For viognier coming from an unexpected winemaking region (Virginia), check out Michael Shaps Wineworks (read more about Shaps' wine here).
Chianti is for More Than Old Fashioned Italian Restaurants
Chianti has two unfortunate associations: red-checker tablecloth Italian joints...and Hannibal Lecter's choice pairing for long pig liver. But for a high-value, low-cost wine that's amazing when aged or good to drink right now with delivery pizza, give it a second chance. Chianti has come a long way since the mid-'90s, Smith explains, and its tangy, dry fruit profile makes it good with all kinds of food. And if you're willing to wait, aging chianti in a cellar (or, let's be honest, a closet) is well worth it: "Three to five years from now, you can have a $30 wine which you bought for $12. A little bit of time and patience is all it takes."