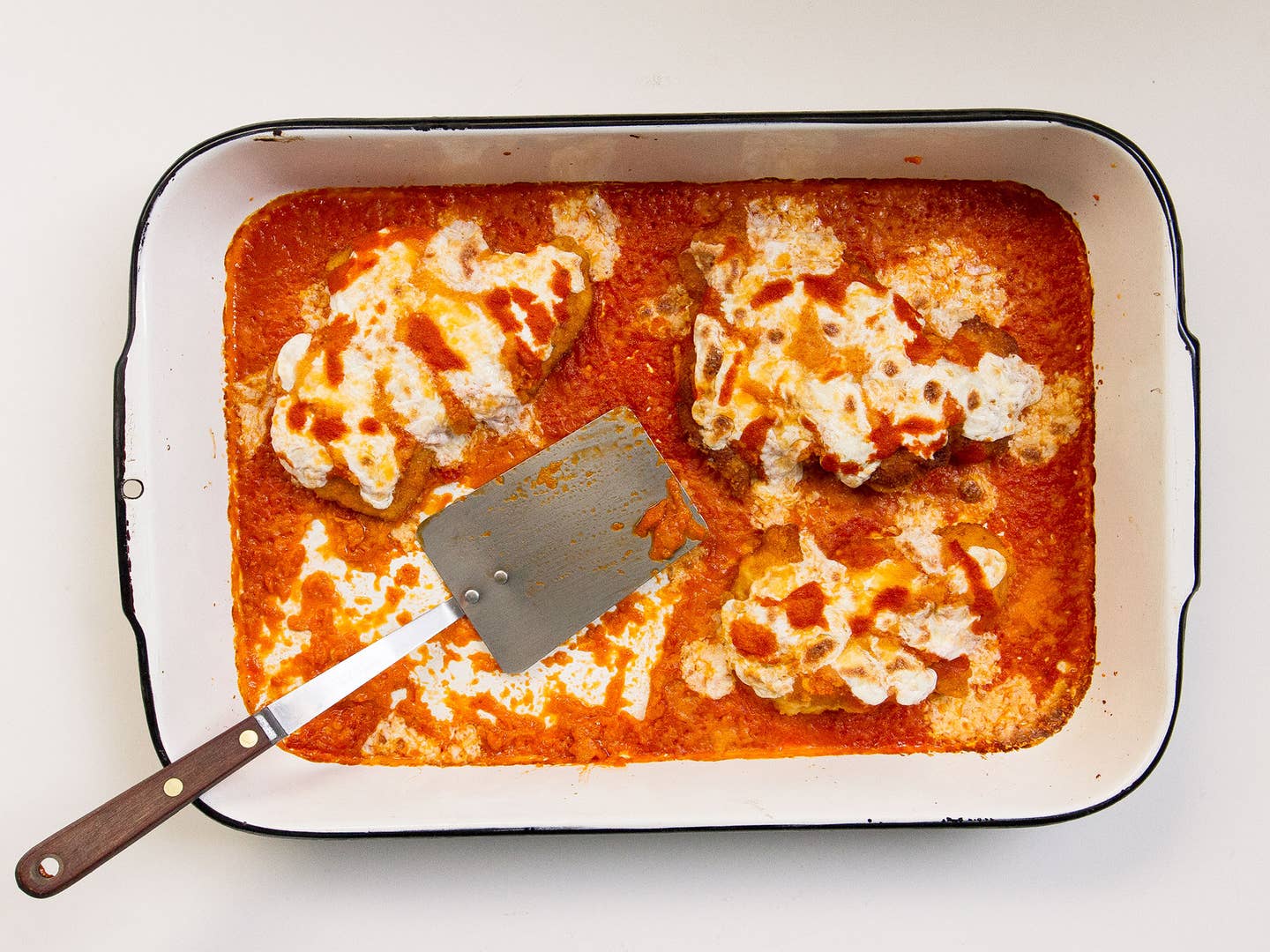 Techniques
The Easiest Way to Great Chicken Parmigiana
Bread, fry, sauce, and bake your way to dinner tonight
Unfortunately for my mom, my dad is the better cook in the family. But when he worked late, mom would step into the kitchen. She's Italian, and her big things were pasta, potatoes, and plenty of chicken: good, easy weeknight food, like chicken parmigiana. Made mostly with pantry staples, you simply bread your chicken (there's parmesan in the crumbs), fry until golden, top with red sauce and mozzarella cheese (and more parmesan), and bake.
What follows is not her recipe. It's mine, upgraded (sorry mom, love you!) with a few straightforward tricks I've learned over the years. I make a quick sauce out of little more than canned tomatoes, onion, garlic, and olive oil, for something far more ripe and zesty than anything storebought. And I use fresh mozzarella cheese, not the low-moisture kind sold grated or in singles, to get those attractive browned spots when you throw the dish into the oven.
But this recipe is still totally homestyle. I use those seasoned Italian breadcrumbs, since they just taste right in this sort of dish. And I do follow my mom's most important tip: Throw some red sauce on the bottom of the baking dish before you put your chicken in there to keep the chicken from burning or sticking. Because the most important part of an easy weeknight dinner, after all, is an easy cleanup.